Spirit Week
Angie Norris
Wednesday, October 02, 2019
YeeHaw! (Day), swing your partner round and round! Spirit Week is in full swing at OJSHS.
Tuesday was Twin Day and the Spirit Day winners were:
OJH: Angel George and Alex Figura
HS: Madison Gudde and Kass Lewis
Today was YeeHaw Day! The winners were:
OJH: Baeli Cole
HS: Brady Wilson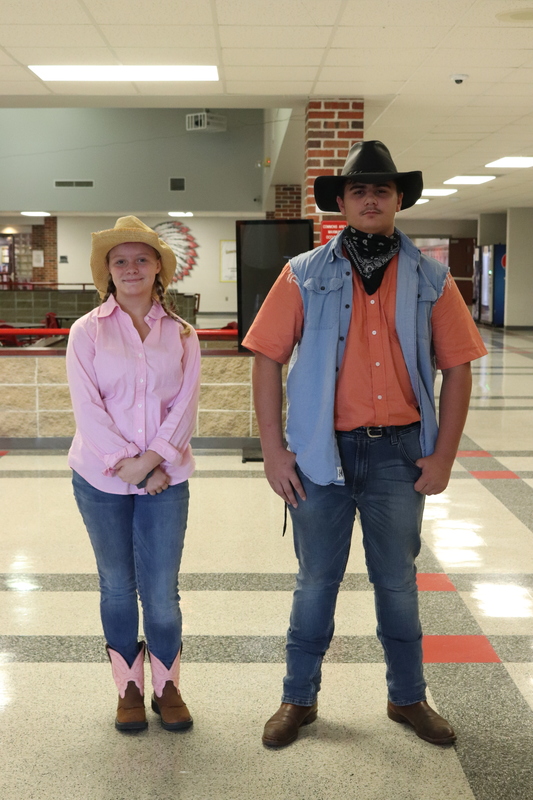 Congratulations to all winners! Spirit Week is not over yet though! Thursday is Throwback Thursday, and Friday is, of course, Red and White Day! Show your Indian pride and participate in Spirit Week! It's always a great day to be an Indian!