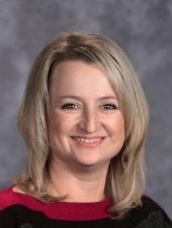 KANSAS SENATE BILL 323 / THE JASON FLATT ACT:
The state senate passed Senate Bill 323 or The Jason Flatt Act. This bill requires all public-school districts to provide suicide prevention training to teachers and administrators.
The Oswego teachers and administrators received the mandatory training on August 17, 2016, by the Greenbush Educational Service Center. Each fall teachers receive an additional one-hour training on "More Than Sad: Suicide Prevention for Teachers and Other School Personnel." If parents are interested and would like information regarding this staff training or suicide prevention information, please contact Lynette Goddard at Oswego Jr./Sr. High School.
LET ME KNOW IF I CAN HELP!
If you have any questions please send me an inquiry and I will get back to you as soon as I can!
FREQUENTLY ASKED QUESTIONS
Q: Will the counselor tell anyone what we talk about?
A: In most cases, what is said in the counselor's office stays in the counselor's office. However, when students disclose information that the counselor needs to pass on in order to keep the student or another person safe, then the counselor is required to tell.
Q: When can I come to the counselor's office?
A: Stop by my office or tell a teacher or the secretary, and he/she will call me. Depending on the situation, we will either set up a time to meet or you will be able to come directly to my office.
Outline of Oswego Sr. High Graduation requirement, Kansas Qualified Admissions/Pre-college Curriculum, Kansas State Scholars Curriculum, Concurrent and Dual Credit Course offerings.
FINANCIAL AID FOR POST-SECONDARY SCHOOLS
Federal student aid comes from the federal government, specifically, the U.S. Department of Education. It's money that helps a student pay for education expenses at a postsecondary school. Federal aid covers such expenses as tuition and fees, room and board, books and supplies, and transportation. Aid can also help pay for a computer and for dependent care.
Link to FAFSA is https://fafsa.ed.gov.
Create your ACT account:
Go to www.act.org to sign up or log in to your ACT account.
Select your test date and test option (ACT with NO writing is standard in our area)

Select your test center (Labette Community College is a local option)

Oswego Jr./Sr. High School Code is 172-275

Upload your photo (head and shoulder shot against plain background)

Choose your college reports by sending up to four score reports for free. (Send these reports to the schools you are interested in attending.)

Test Fees must be paid online. If you qualify for free or reduced lunch at school, ask Mrs. Goddard about receiving a fee waiver.
Preparation for ACT:
You can study and prepare for the ACT by using the resources at act.org.

You are tested in English, Math, Reading, and Science.

Practice your timing. It is important to PACE yourself. When you practice at home, set a timer!

Do not spend too much time on one passage or question.

Answer every question. Your scores on the multiple-choice tests are based on the number of questions you answer correctly. There is no penalty for guessing.

Pay attention in class – each day teachers are preparing you!
LINKS FOR SCHOLARSHIP SEARCHES
The following sites are national scholarship search databases. Registration into these searches are FREE. Avoid scams: DO NOT pay money for scholarship searches.
The following sites are links to guide you in career exploration and college searches.
QUESTIONS TO ASK ON A COLLEGE VISIT
It is beneficial for senior students and parents to visit a perspective college or colleges to meet with an admissions representative and tour the school, visit the department(s) of interest, and check out housing accommodations. The following is a list of questions you might want to consider asking while on a visit. This list was compiled from various sources.
Questions to Ask on a Campus Visit
What activities and services are available to help students get settled (academically and socially) during their first year?

(Ask students) How easy is it to meet with faculty?

(Ask students) Are you able to register for the classes you want?

What is the total cost of attending the college?

What types of financial aid does the college offer and how do I apply?

Are all freshmen assigned to an academic advisor? How much time are they required to spend with each student?

Where do most freshmen live?

Can I take a tour and meet with someone in the department in which I would like to major?

What activities are available for students?

Who teaches the courses for first-year students (graduate students or professors)?

How successful are the college's graduates in finding jobs?

What services (such as transportation and shopping) are available locally?

What is there to do on weekends? Do most students stay or leave campus on weekends?

What are your standards for acceptance?

What is your enrollment deadline?

What programs/degrees do you offer? What are the most popular majors at this college?

What percentage of your students graduate in four years?

Do students have to take an admissions exam? Are there placement exams for courses once a student is accepted?

How many students are enrolled at your college?

What is the average class size? What is the largest?