It's hard to believe that it's already time for our Spring Music Concert! The Kindergarten, 1st grade, and 2nd grade music students and the 5th grade band of Neosho Heights Elementary have been hard at work preparing and it's time to show you what we've learned. The concert will be held at Oswego Junior/Senior High School on Tuesday, March 28, at 7:00 pm. Please have all students to the school by 6:45. The dress code for the concert is "something nice." I am very excited to have you join us for this program. The kids have worked very hard, and I know that they are excited to be able to perform for you. Please contact me with any questions or concerns. Thank you Blake Long
blakelong@usd504.org

We had a minor "flare-up" fire in the shop today which was put out even before the alarm sounded. Students evacuated and followed proper protocol. There was no damage and school resumed within just a few minutes.

In the interest of safety, all practices for this afternoon have been cancelled. The activity bus will not be running and all students should catch their normal bus for the ride home.

Homecoming hangout with booster club
https://5il.co/1imfi
Bring the whole family and hangout before the homecoming coronation. Games, face paint, cotton candy, and so much more! We will meet on the North side of NeHi on the patio and grassy area located conveniently by the new North entrance to the stadium. Bring your own chairs. Parking is available at the Community Building. October 7th, 2022 5:00 p.m. - 6:20 p.m. Arrowhead Stadium The OJSHS Booster Club is a volunteer organization established to promote school spirit and work to improve our sports' teams, clubs, and organizations. Our primary purpose is to get students, parents, and the community involved in our program and take PRIDE to a new level in our schools.
We had a fun time and an excellent turnout for NeHi Grandparents' day. Thank you to all of the USD 504 staff who made this event a success!

It is with regret that we announce that Yates Center has cancelled Friday night's varsity football game due to an insufficient number of players.

On Thursday, September 8th, the JH Football team will be conducting a Red/White Scrimmage in lieu of their game against Chetopa which had to be cancelled due to low numbers. The scrimmage will start at 6:00. There will be no admission charge and the concession stand will be open for business. The scrimmage will be officiated and run as much like a normal game as possible. Come support our JH football players as they begin their 2022 season.

We have just been notified by authorities that the suspect is in custody and we all clear. All practices and activities can continue as scheduled.

OJSHS is currently on a lockdown, as is much of Oswego. With 3:30 practices scheduled for volleyball and football, we are advising those involved to NOT come to the school.

FREE SPORTS PHYSICALS - Labette Health in Oswego will be giving free sports physicals from 8:00-12:00 in the morning on Wednesday, July 6th and again on Wednesday, August 10th. Physicals are required before participation in practices are permitted as per KSHSAA rules.
Oswego USD 504 schools will be closed on Thursday, February 17, 2022 due to dropping temperatures and freezing rain.

Tonight's (12/10) high school basketball games at Marmaton Valley have been cancelled due to a COVID outbreak at another school.

The JV Boys basketball game tonight (12/3) against West Elk has been "moved" to 5:00. They will be playing only 2 quarters with the varsity games to begin as scheduled at 6:00.

The School Play, scheduled for November 12th and 13th, has been postponed to November 22nd and 23rd.

The varsity football team's final game of the season will be at home this upcoming Thursday, October 28th against Oxford with a 6:00 kick-off.

Due to the forecast of inclement weather on Wednesday (10/27), the Community Service Day has been postponed to Tuesday (11/2).
Indians B.A.S.E kindergarten students didn't let a little wind and rain stop them from making windsocks this week.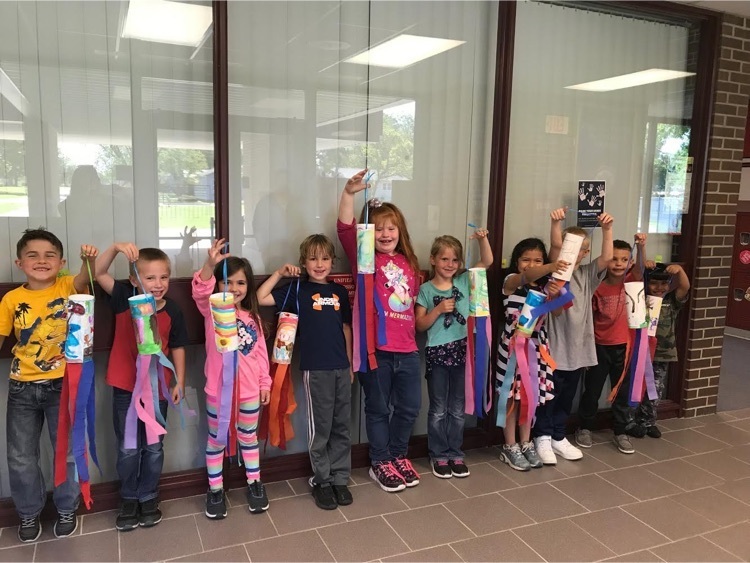 Miss Ann's morning and afternoon classes are learning about growing plants. They made their very own mini greenhouses and are watching the bean seeds grow.. They also made headbands with the growing cycle of a plant.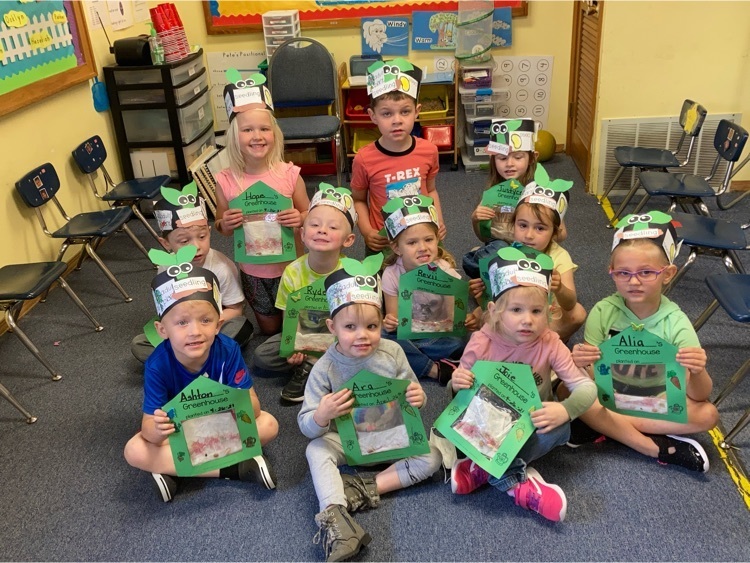 Miss Ann's afternoon preschool class has been learning about the life cycle of a butterfly. We have had a lot of fun watching them grow from caterpillars, to cocoons, to beautiful butterflies.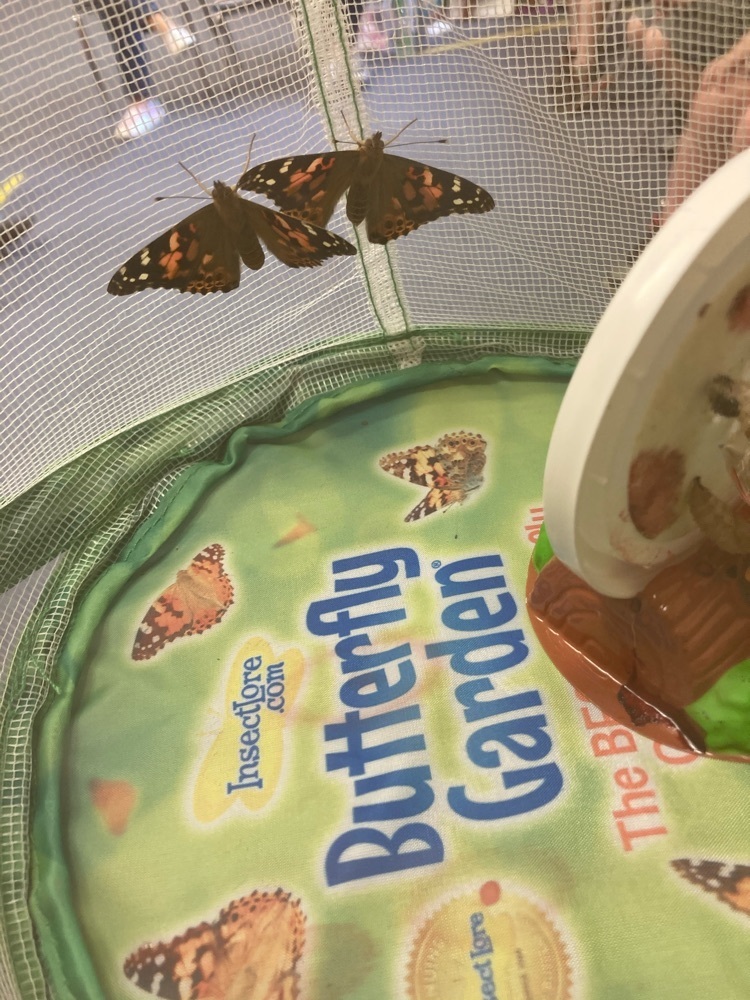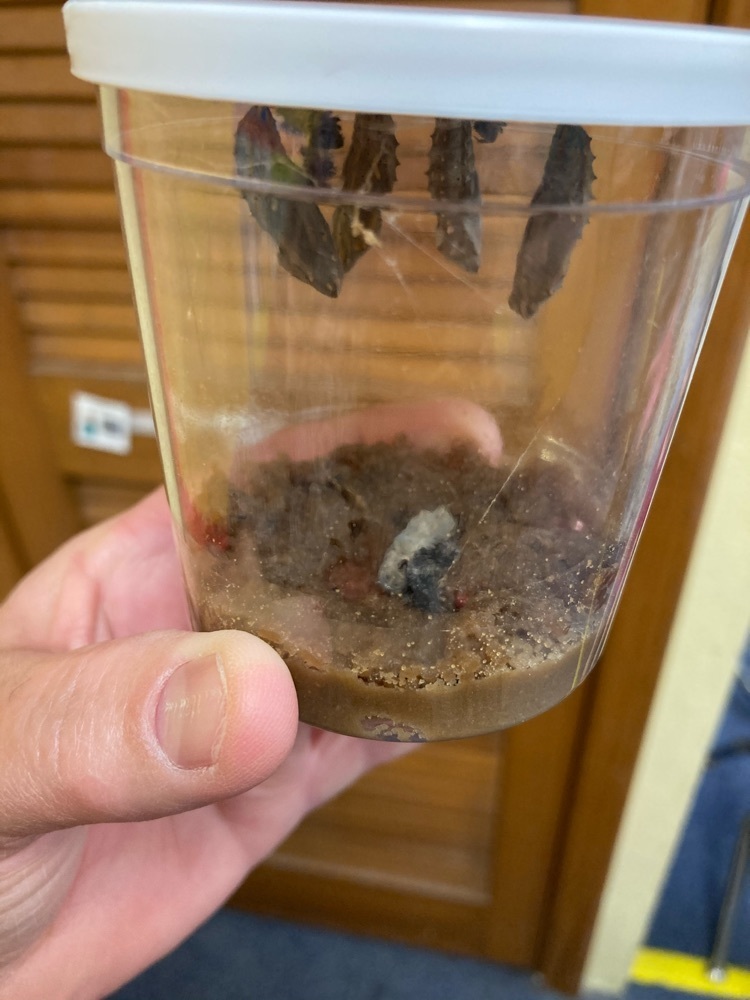 Miss Ann's morning preschool class has been learning about the life cycle of a butterfly. We have had a lot of fun watching them grow from caterpillars, to cocoons, to beautiful butterflies.