Preschool walked to the park to decorate NeHi's tree in the park.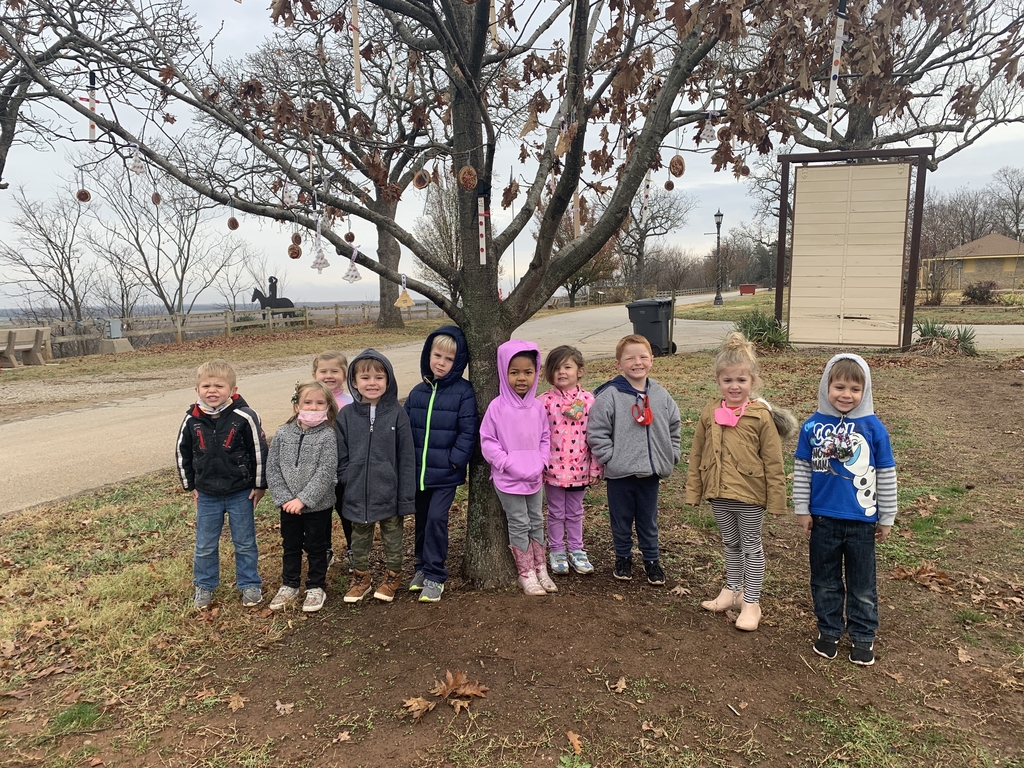 We would like to clear up some misinformation that may be going around. As a district, it is not our intention to close schools. However, as cases of COVID-19 continue to rise, we would be doing your students a disservice if we were not ready for the possibility of having to shift to remote learning. We have asked our teachers to be ready in the case we would have to transition to remote learning. Please know if this happens, it will not be our choice. We are all aware that students learn best in person rather than in a remote situation. This is the same message we have given our teachers since August. We will continue to release information as we have it. As of now, this is all the information we have.
Remote Learning Day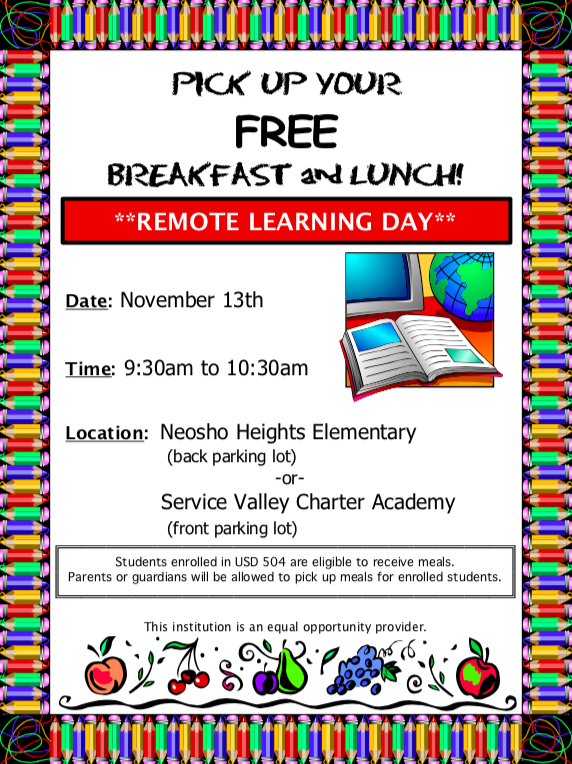 We will send home school pictures as soon as we receive them. Retakes have been moved to November 20th.
October Students of the Month at Neosho Heights Summit Melton, Sadie Lane, Kynley Johnson, Dawson Conrad, Annie Reynolds, Amelia Head, Maicee Wimp, Scarlett Lane, Cheyenne McGuire, Jayden Dobbs, Channing Camus, Harlow McKibben, and Teiden Kiser Awesome job, boys and girls!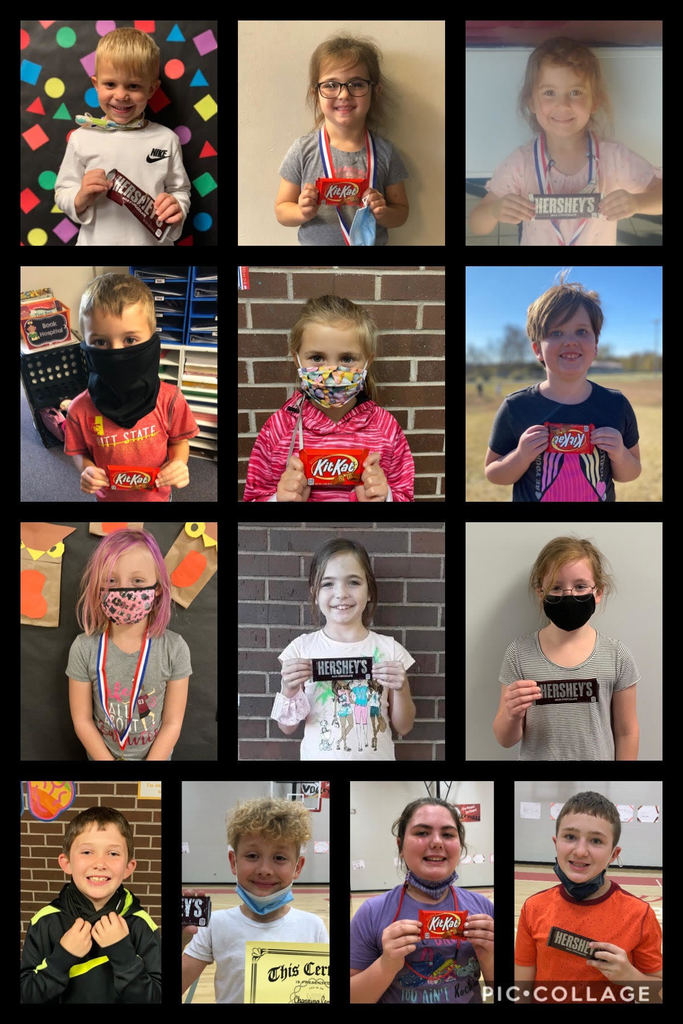 November Lunch Menu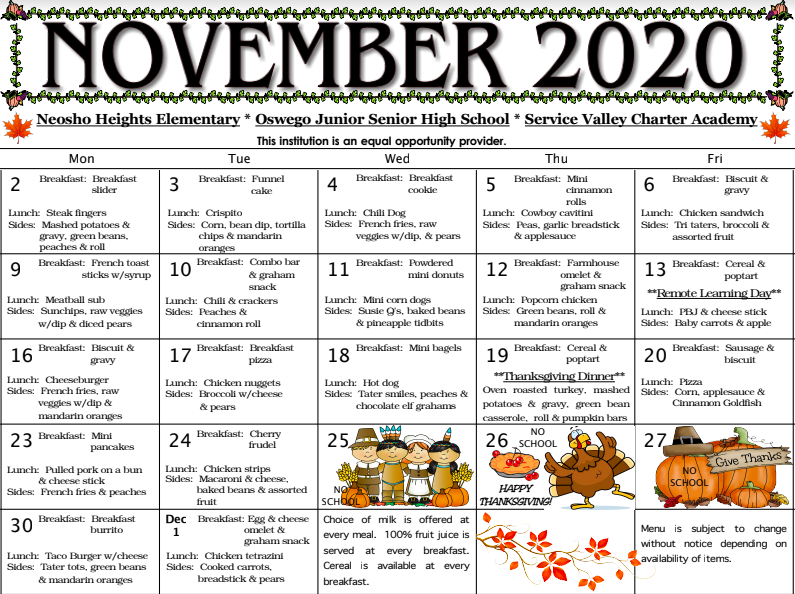 Reminders: No After School Program this week Parent-Teacher Conferences Tues/Wed Halloween parties Thursday (bring costume) No School Friday!
Red Ribbon Week is next week!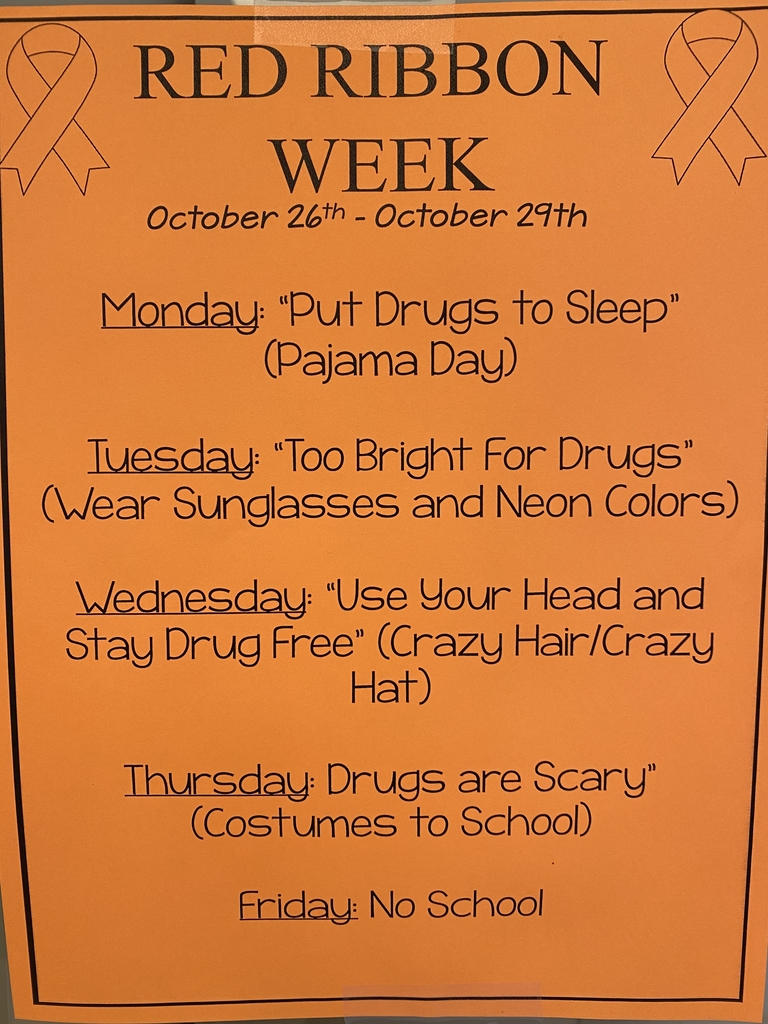 Preschool has been exploring fall foliage in their science center. They went on a walk to the park to find foliage and talk about the changes happening during fall.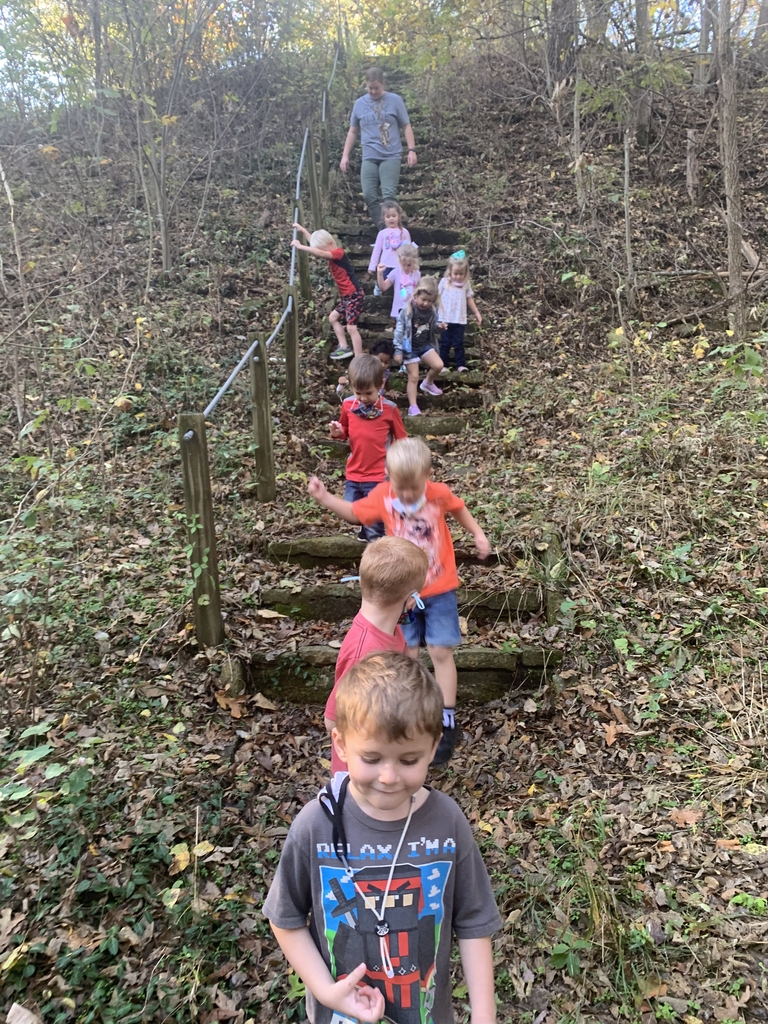 NeHi September Students of the Month: Owen Foster, Rhyker Zwahlen, Mason Zwahlen, Odalys Santana, Cage Miller, Weston Goodnight, Tateum Johnston, Gaige Thompson, Chloe Rhodenbaugh, Olivia Robison, Ava Franklin, Hailey Nading, and Kylie George. Great job, boys and girls!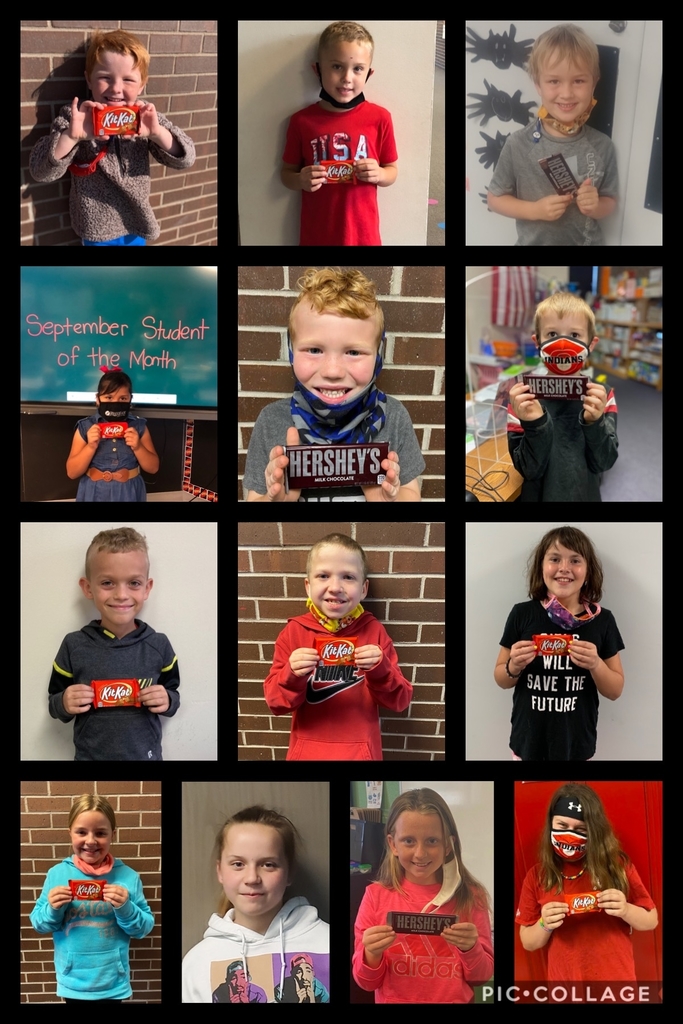 Picture Day Tomorrow!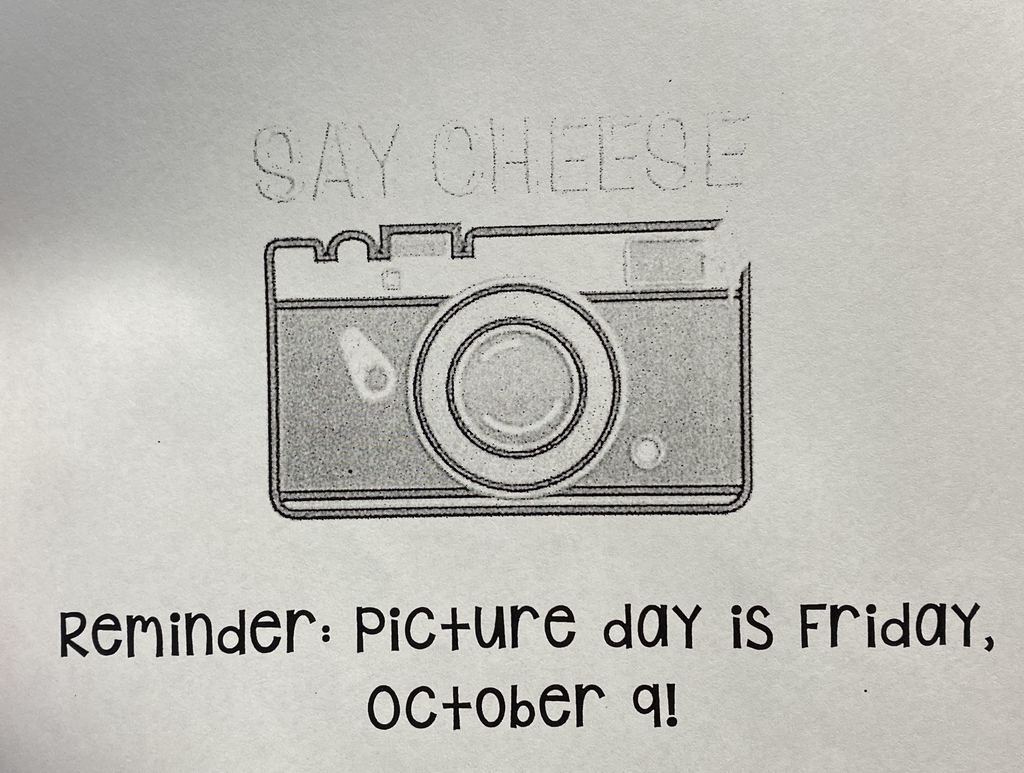 Friday's (10/9) football game with Marmaton Valley has been cancelled due to low numbers on their part. The next home game will be Friday, October 23rd with Cedarvale/Dexter.
6th grade students spent a lot of time learning about plant and animal cells. We ended the unit with a 3D cell project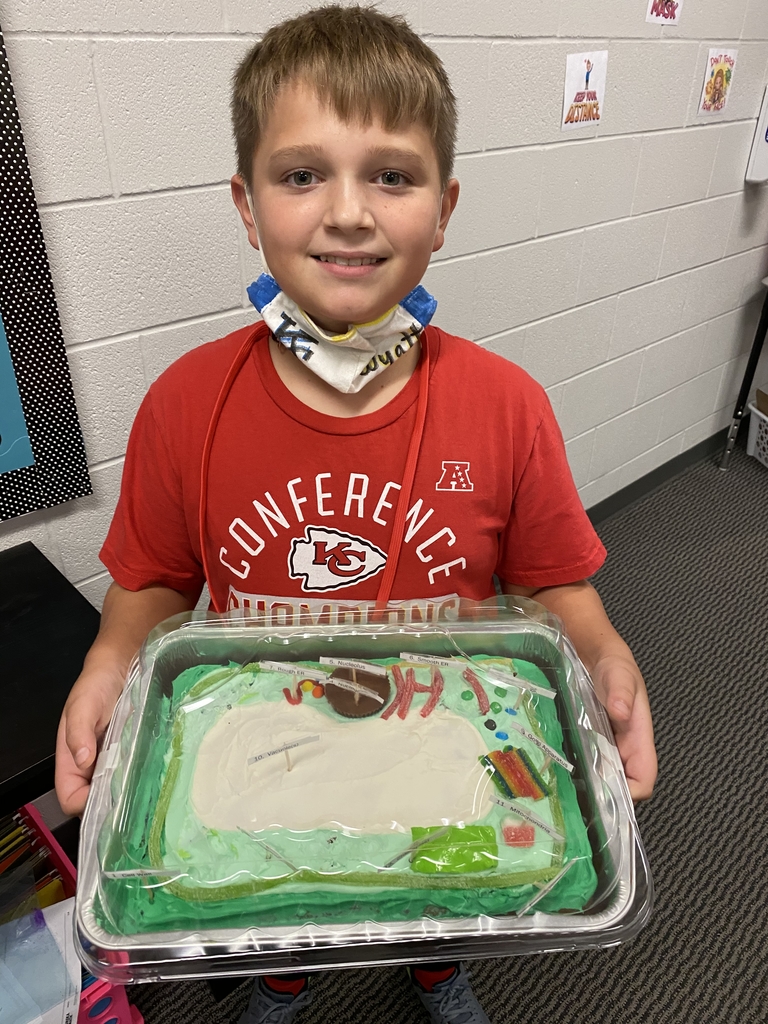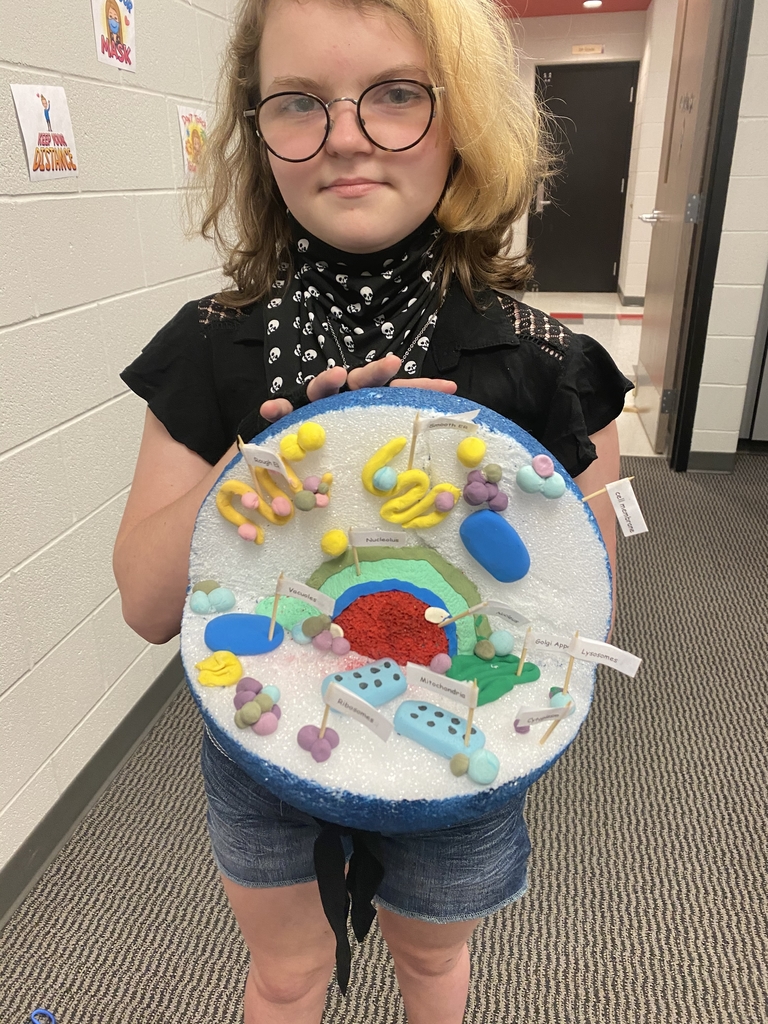 Our story in third grade last week was called, Pop's Bridge. It was a historical fiction story about the Golden Gate Bridge. For our STEM project Friday afternoon, the kids built their own bridges! They were given 8 straws and tape. The goal was to construct a bridge that would hold a container of salt without falling. Lilli and Darryan were successful with their builds! Everyone else did a great job too, and we had lots of fun! 🌉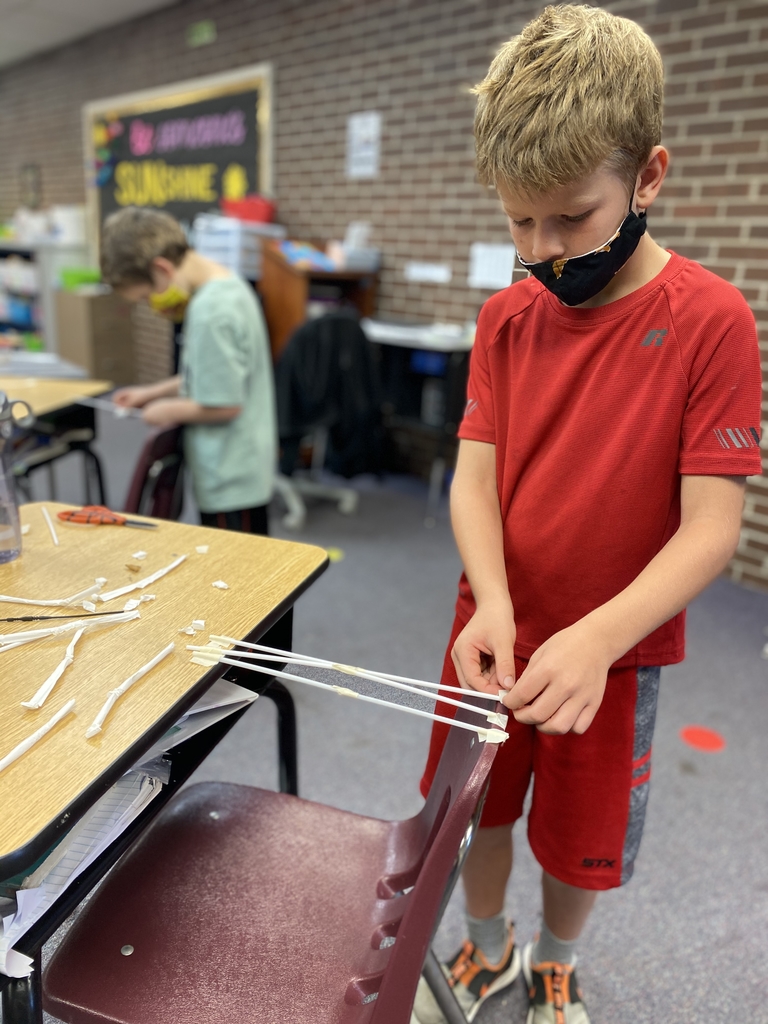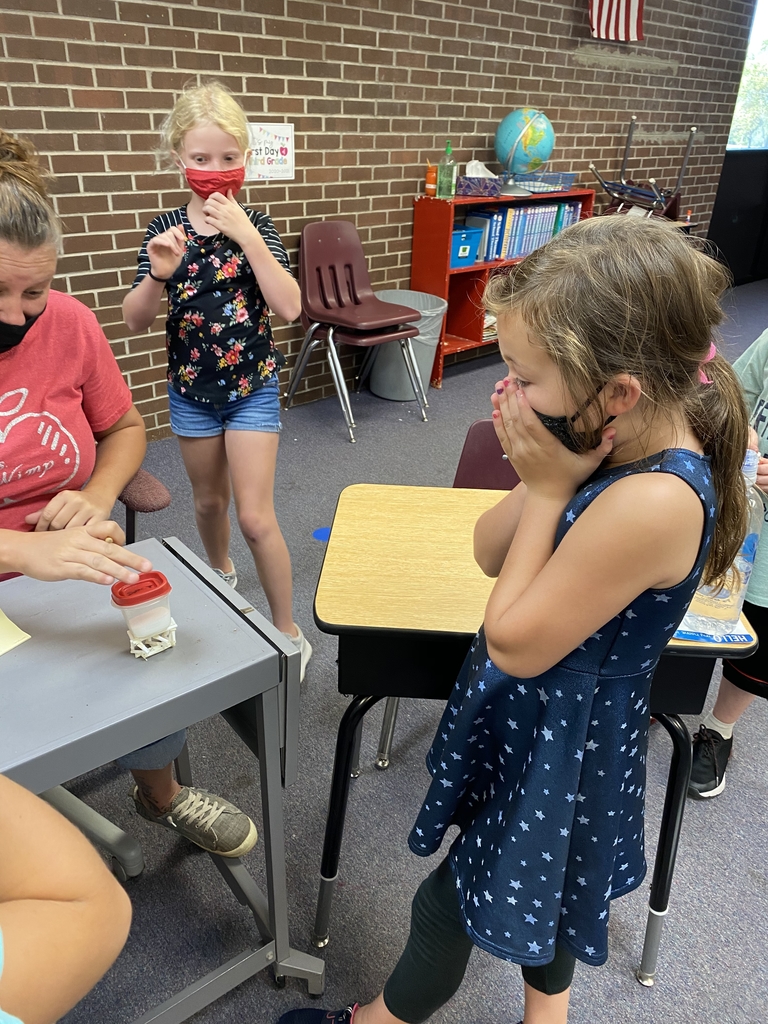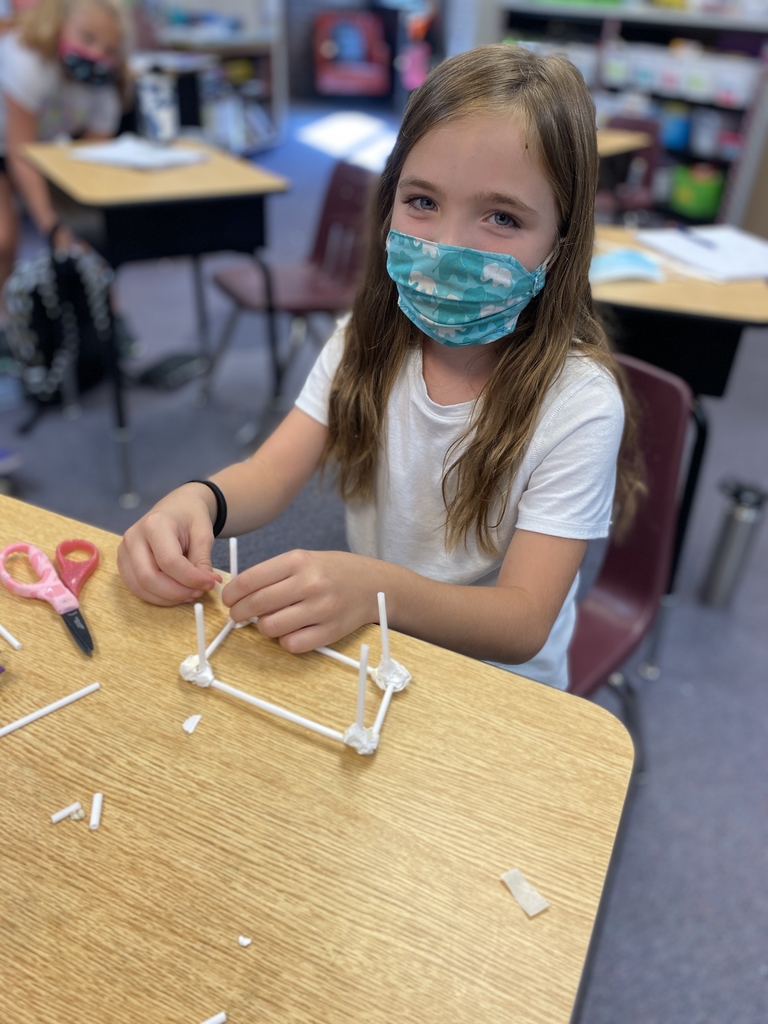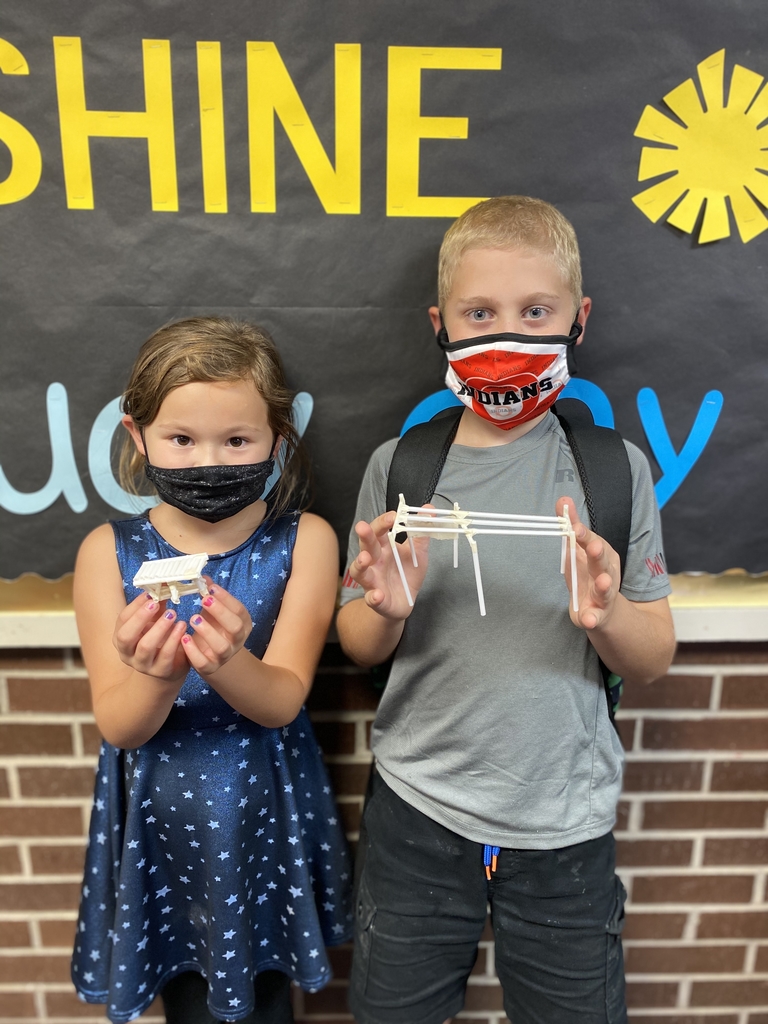 Picture Day has been rescheduled for October 9th! This is for students in preschool-4th grade. 📸
October Newsletter
Oswego USD 504 COVID-19 Visitor Protocol Under normal circumstances The Oswego USD 504 school district welcomes visitors to all campuses. Unfortunately, the COVID-19 pandemic is a difficult time for all of us and times have changed dramatically due to the virus. Safety is our number one priority, and we must do everything we can to prevent the spread of this disease and protect our students, faculty, and staff. To minimize risk, visitors will not be allowed during the school day. Students are discouraged to leave campus for appointments during the school day: Doctor appointments and other off campus appointments are encouraged to be scheduled outside the school day when possible. Parents of PK-6 students who must leave for an off-campus appointment will be required to follow this process: Parents will park out front of the building and call the office and the student will be taken to the front doors to meet their parent. Jr./Sr. High School students (grades 7-12) needing to leave campus during the day for an appointment will be required to sign out with the office and an Administrative Assistant will see them to the front doors to be picked up. All students returning to campus after an appointment will be required to sign in at their designated check in point, have their temperature checked, and sanitize hands before proceeding back to the classroom.
Developmental Screening Scheduled in Oswego Developmental screening will be available for all preschool children from age 3 to age 5 who may be in need of special education and related services in the school districts of Oswego and Chetopa on Friday, August 28, 2020 at the Early Childhood building at 646 Wisconsin in Oswego. Vision, hearing, speech, and developmental screenings will be conducted for children from age 3 to age 5 at no cost. This free screening is sponsored by the Southeast Kansas Interlocal #637 and the local school district serving Oswego and Chetopa. Appointments are necessary and can be arranged. To schedule an appointment for children ages 3-5, please call Ann Banzet at (620) 795-2792 or Shandi Morey at (620) 820-4018.
Preschool Enrollment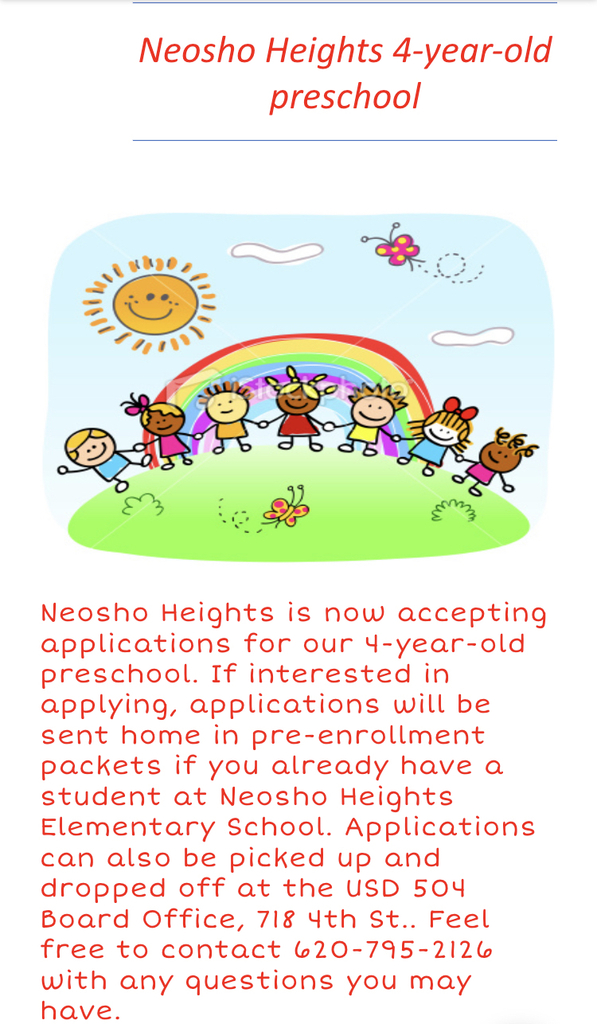 Teachers and staff met today to discuss our plans for continuing the education of our students. We will be working hard this week to prepare packets and any virtual learning activities. Your child's teacher will be in contact with you this week to give you some details and answer questions you may have so far. Thank you for being patient with us through this process. Stay safe and tell those kids we miss them! 💗