5th grade worked spreading mulch in the butterfly garden.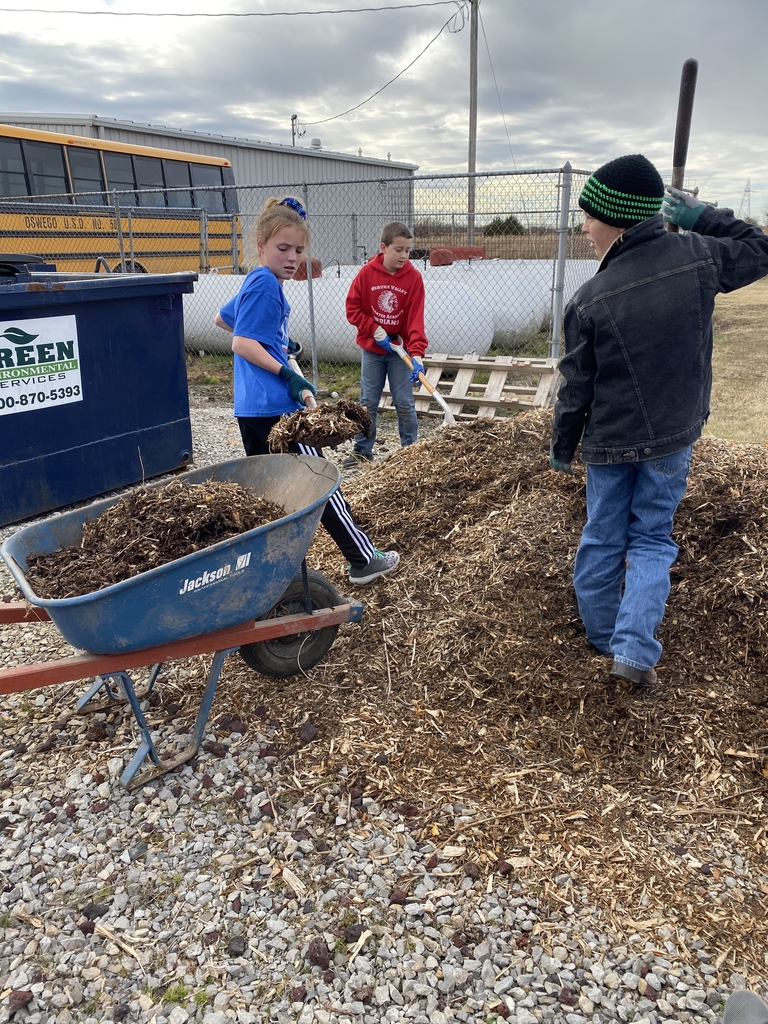 Congratulations to Mrs. Godfrey. Our staff member of the week!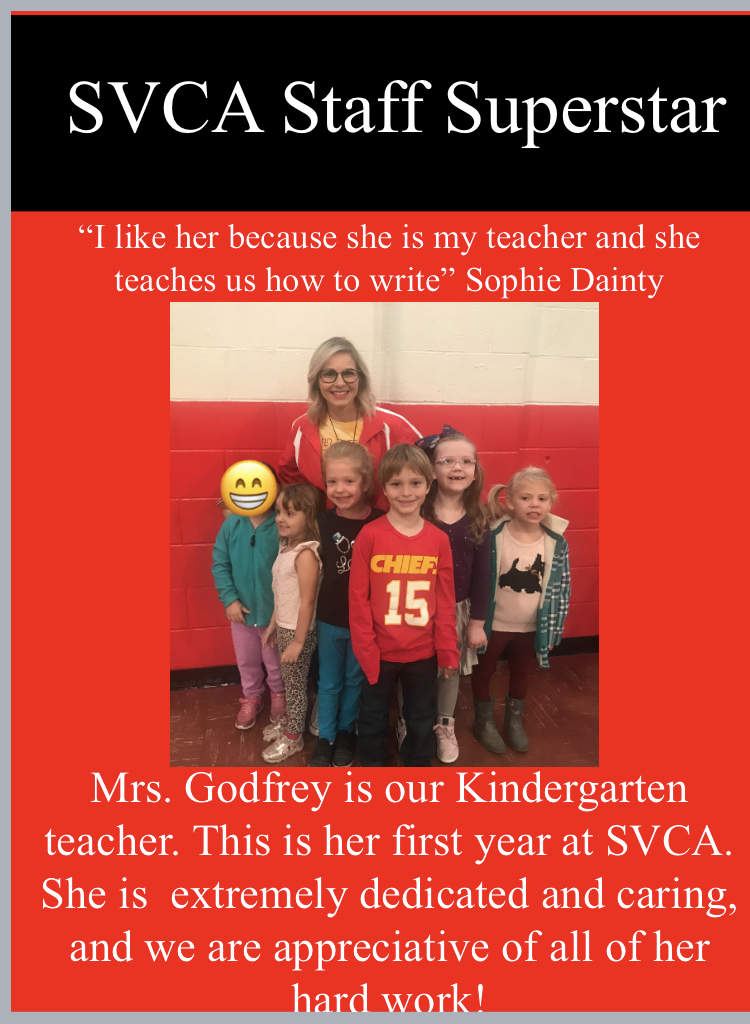 4th grade getting the sheep pin all ready for some lambs! The sheep should lamb any day!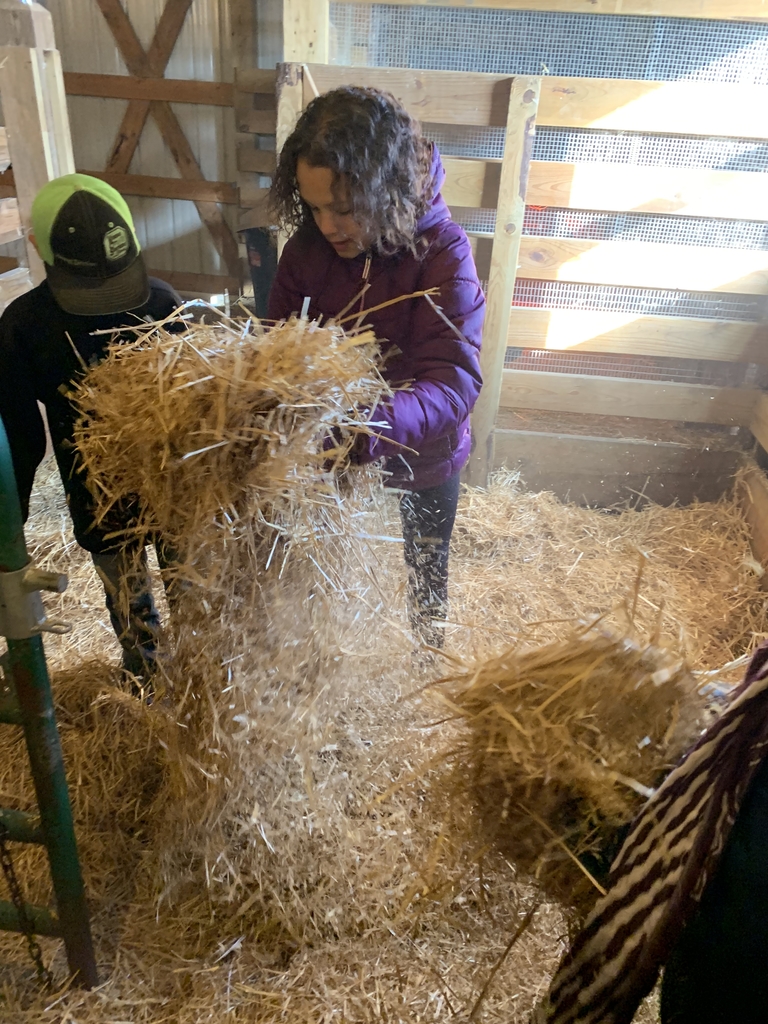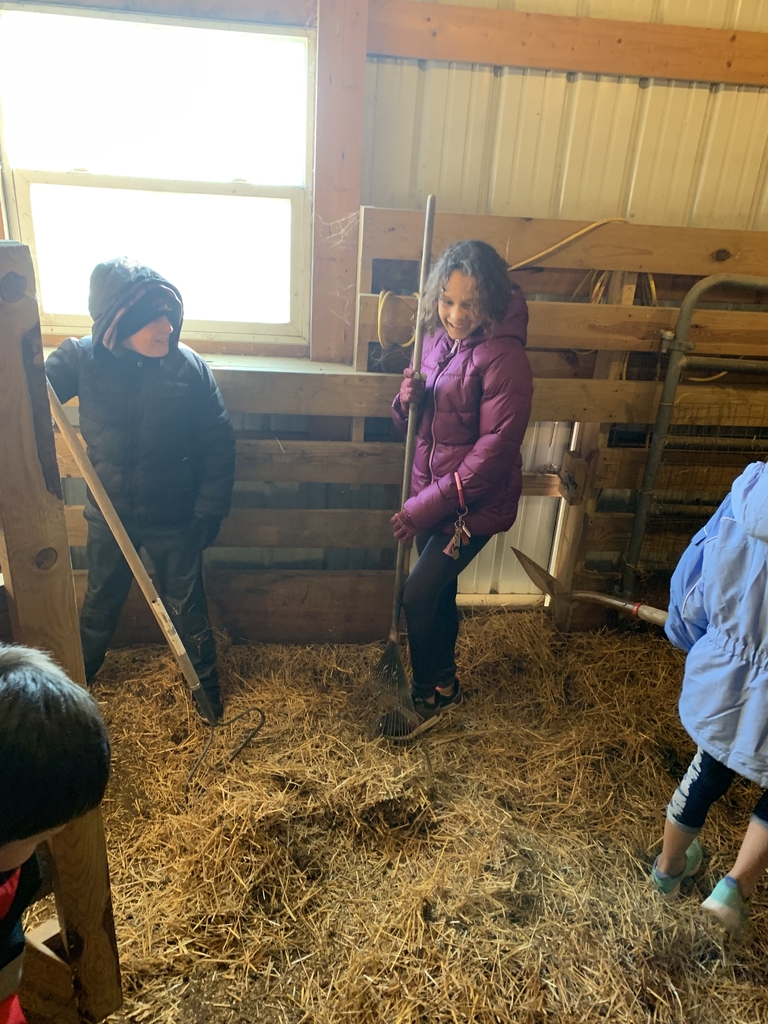 SVCA held our annual Veteran's breakfast this morning to honor a few guests for the sacrifices they have made to ensure the freedoms we enjoy today. Every morning before we start the school day, SVCA students and staff stand together in the gym to say the Pledge of Allegiance. This morning that ritual touched home a little more. This day is always a good reminder to our students that when we say the Pledge every morning we are honoring all those that have served in the United States Military. Thank you for your service! Thank You to: Danny Chapman – US Army, served in Vietnam War Greg Aldridge – US Army, 4 years Jim McGuire – US Army, 4 years, served in Kuwait Carl Davidson – US Marine Corp, served in Vietnam War Chris Sponsel – US Army, served in Vietnam War Robert Eccles – US Army 2 years, Navy 8 years Randy Locke – US Navy, 2 years Matthew Pipkin – US Marine Corp, 10 years Bill Giger – US Army, 2 years Richard Huebner – US Air Force, 20 years Charles Wells – US Navy, 3 years Kenney Seely – US Air Force, US Army, US Air National Guard, 10 ½ years Stephen McClure – US Marine Corp, US Air Force Reserves Josh Stephens – US Navy
Kindergarten practicing their Fry Words! 😄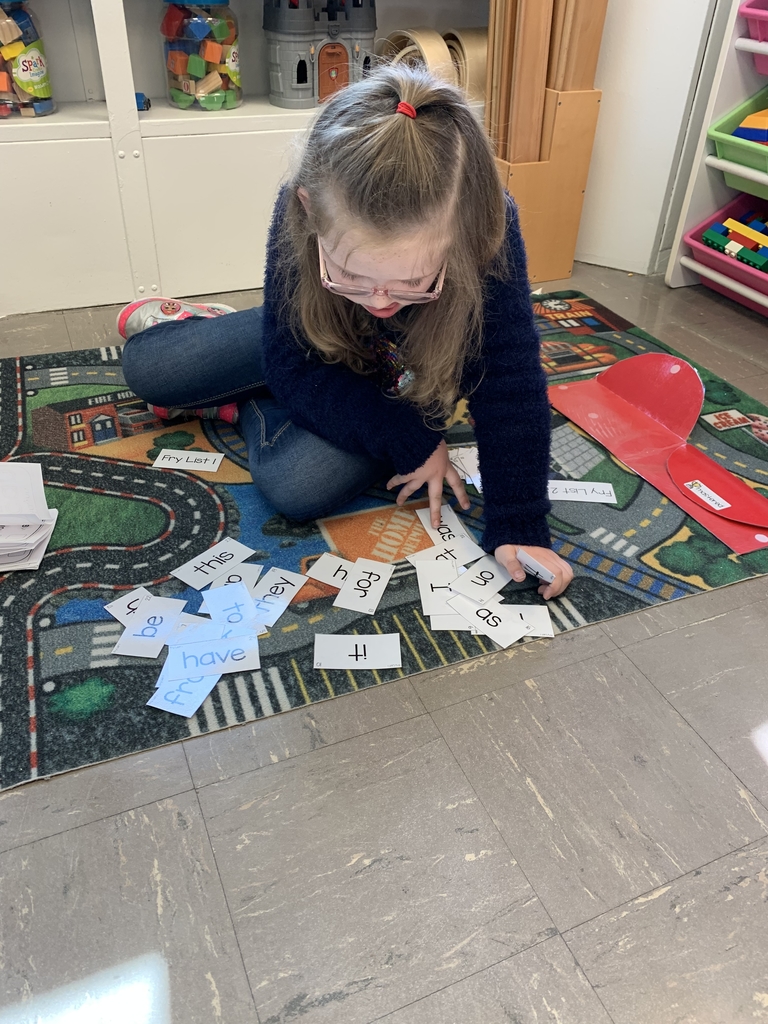 2nd grade centers!
On nice sunny days we read outside, and on most of those nice sunny days it's inevitable we have company. Cali cat loves to be read to!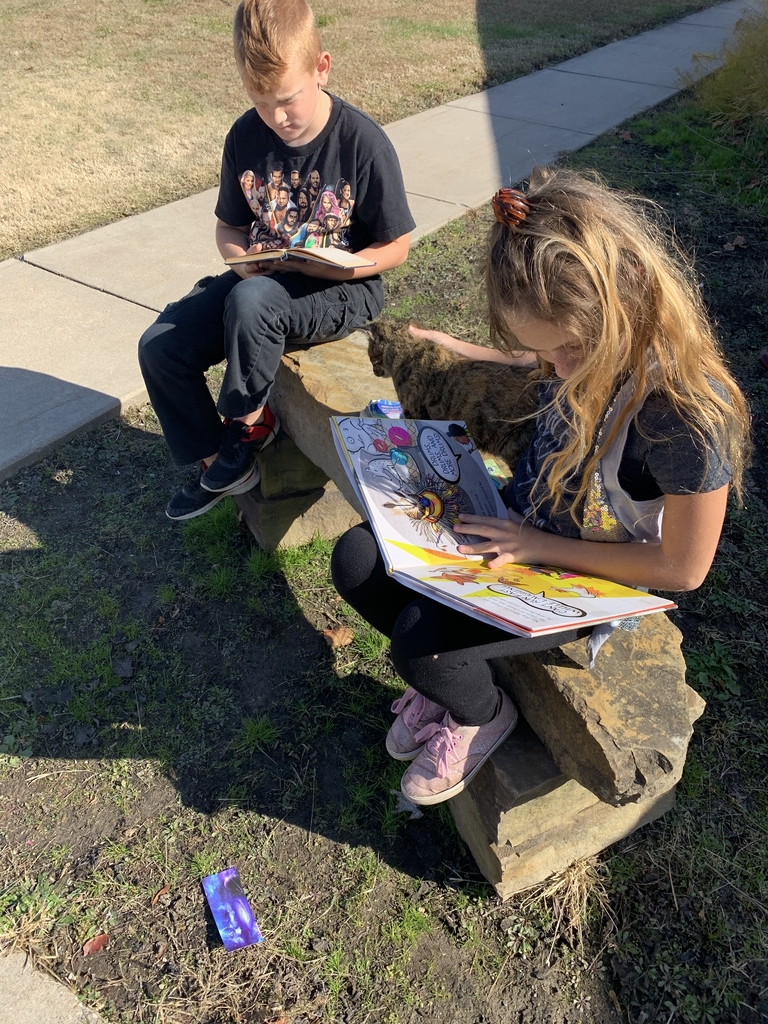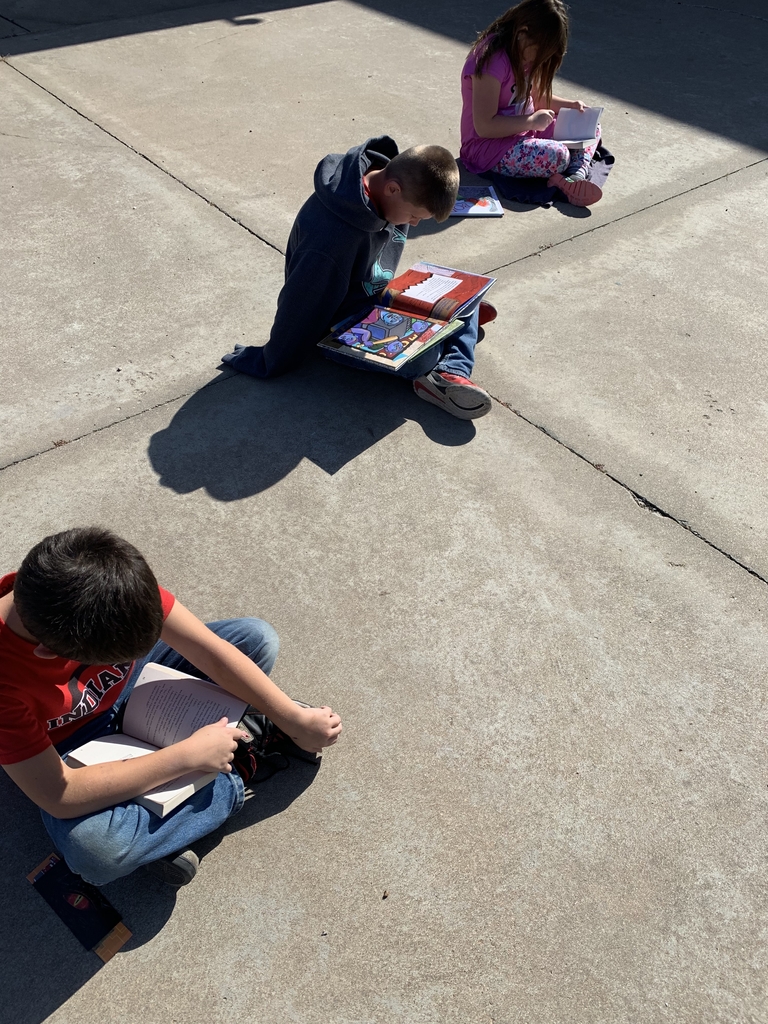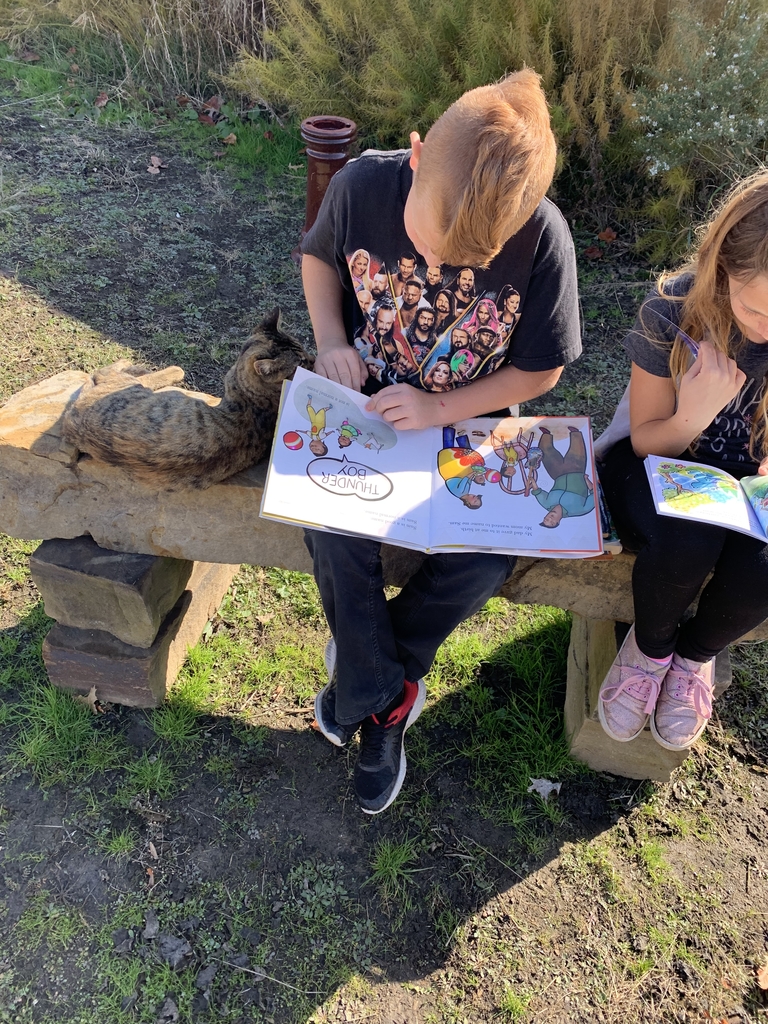 FLU SHOTS SVCA flu shots have been rescheduled for Thursday morning, Oct. 31st starting at 8:30.
PICTURE RETAKES SVCA fall pictures will be handed out today. Retakes have been moved to FRIDAY, Nov. 1st. This will allow parents time to get pictures returned to school if you want your child's picture retaken. If your child was absent on fall picture day they will be able to have their picture taken as well. If you need the information for picture packages please contact the school!
SVCA RED RIBBON WEEK SVCA staff and students are spreading a dual message of being DRUG FREE and KINDNESS matters!

JOB TITLE: Substitute Teachers JOB DESCRIPTION: U.S.D. 504 is currently accepting applications for substitute teachers. This opening may be for any one or up to all three of our district buildings including Service Valley Charter Academy, Neosho Heights Elementary, and Oswego Jr./Sr. High. Individuals interested in this position should submit the following: 1. Application 2. Substitute License Please direct all correspondence to: Debbie Schneeberger Substitute Coordinator PO Box 129 Oswego, KS 67356
dschneeberger@usd504.org
620-795-2126
SVCA 7/8 grade students will NOT be going in town for mini-courses on Monday Oct. 21st. They will be at SVCA all day.
Five for Life today. Learned about Body Composition. Fat free mass and fat mass. Your body uses energy from food we eat to function. Energy not used is stored as fat.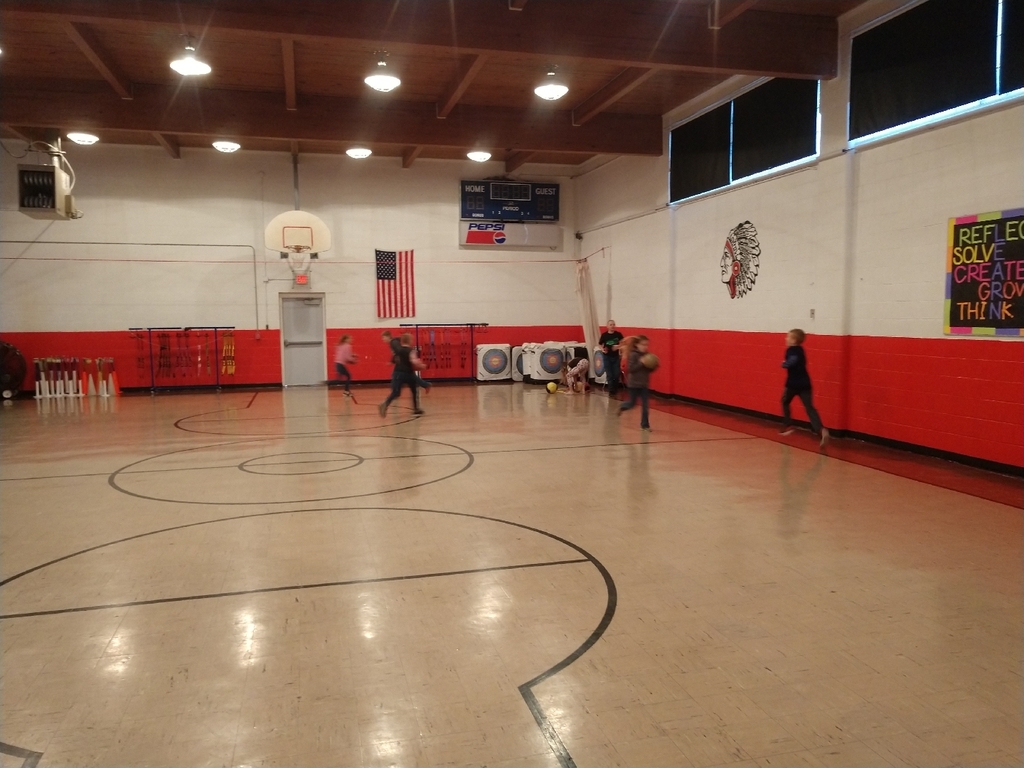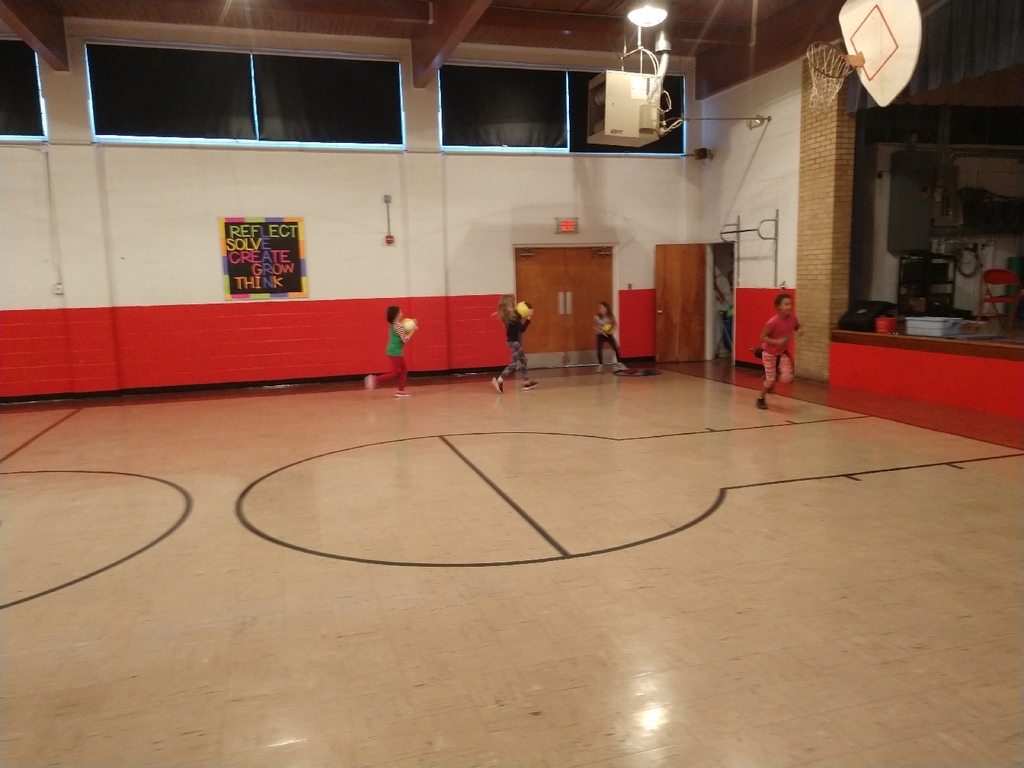 First and second graders had a blast at Hickory Creek Farms pumpkin patch today!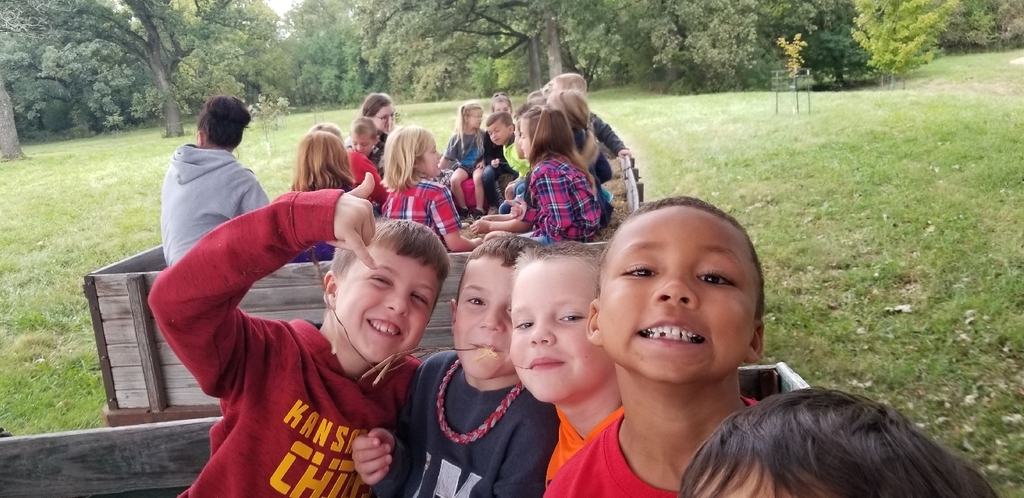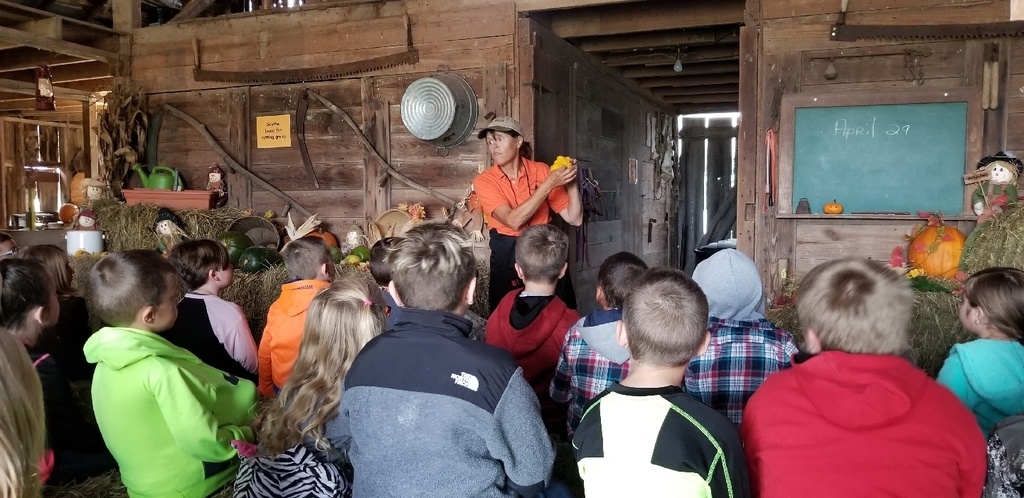 First and second graders had a blast at Hickory Creek Farms pumpkin patch today!
Mrs. Degarmo joined 1st gradefor reading centers today!!
We had so much fun at the pumpkin patch today!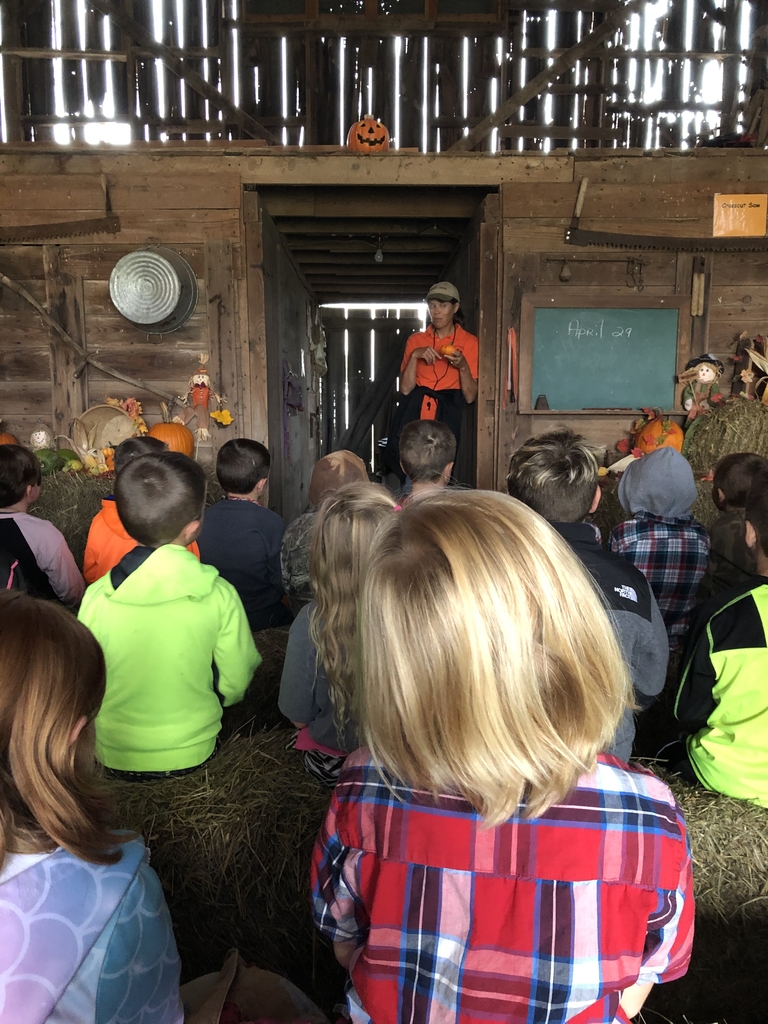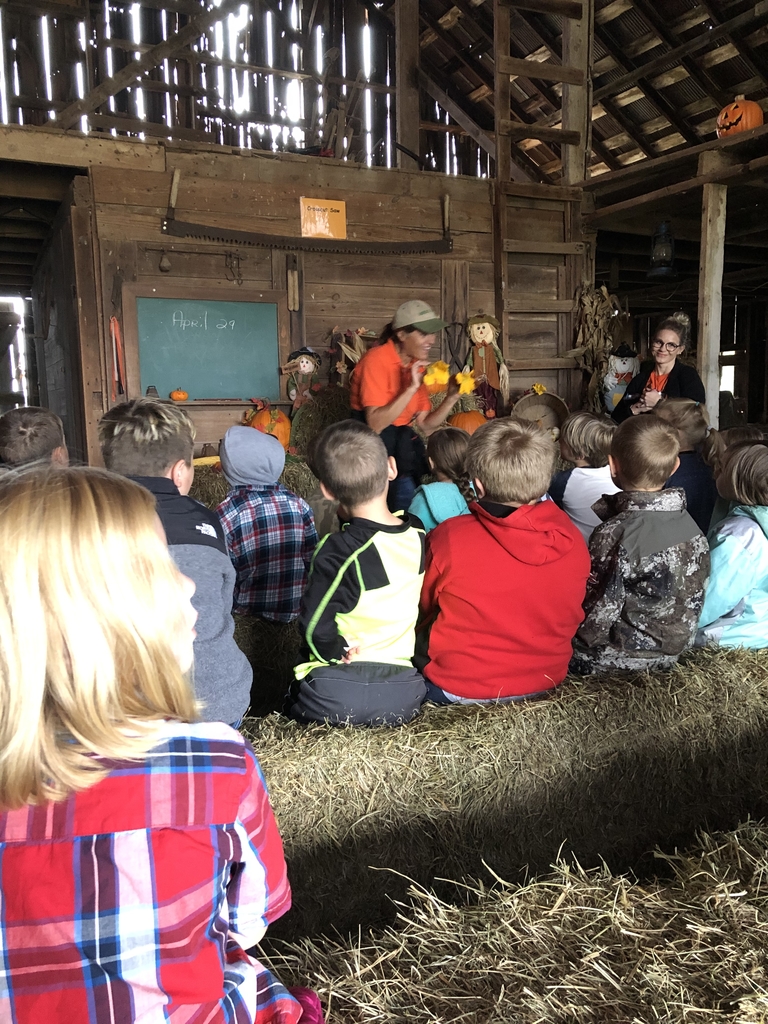 SVCA PTO Meeting on Monday Oct. 21st @ 6:00.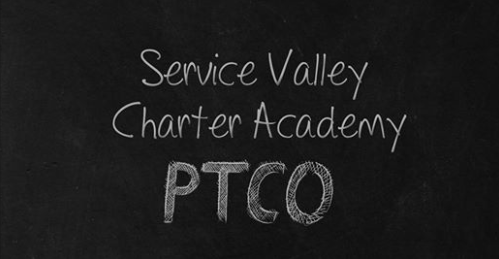 Cali had kittens last week. Our best guess as to when she had them is on Wednesday. She has them hid pretty well. I found them today while doing chores. Not the best picture, but it looks like she had 6 kittens to me!