The High School will be moving to remote learning from January 20-24th, returning to in-person learning on Tuesday, January 25th due to reaching the 10% threshold of positive COVID cases.
The January 19, 2022 letter to USD 504 parents/guardians regarding the Kansas Department of Health and Environment (KDHE) and the Kansas State Department of Education (KSDE) support for schools to implement a 30-day temporary suspension on all contact tracing is available at
https://5il.co/14gzh
Due to two changes to the Covid-19 guidelines from the Kansas Department of Health this week, the board of education voted to adopt the revised guidelines recommended by KDHE on January 12, 2022 including the following protocol: • A positive test case will result in a 5-day isolation period followed by continued masking with a well-fitted mask while around others for 5 days • Close Contact (being within 6 ft. of a positive infection for a cumulative total of 15 minutes or more over a 24 hour period.) Test-to-Stay: Students/staff members will be tested starting day 3 and every other day thereafter for a 10-day period. Should a test day fall on a non-school day the testing sequence will resume on the following school day. • All close contacts will be required to wear a mask for a 10-day period • Household Contact: will have a required 5-day isolation period. Students and/or staff members will be required to follow the test to stay protocol for a 10-day period • If the student/staff member chooses not to test, the student/staff member is required to adhere to the 10-day isolation period • At any point during the isolation period the student/staff member chooses to return to school, the test to stay protocol will be required
The Junior High B-Team Jamboree scheduled for Saturday, January 15th has been postponed to Saturday, January 29th due to inclement weather.
The USD 504 board of education has scheduled a special meeting for Friday, January 14, 2022, at 10:00 AM at the school district's central office. The agenda is available here:
https://5il.co/14azx
The High School basketball game at Jayhawk-Linn scheduled for Friday, January 14 has been postponed. The tentative make-up date is Monday, January 24.
At the January 10, 2022 board of education meeting, the school board approve the adoption of the CDC quarantining guidelines. The guidelines can be found at
https://5il.co/145si
In addition, the school board approve to increase the daily positivity rate for mandatory masks at the individual buildings from 2% to 3%.
This week the board of education will be interviewing three candidates for the superintendent position. On Tuesday, Wednesday, & Thursday from 3:40-4:30 PM, there will be a meet & greet with each candidate at the Oswego Community Center in the East room. The meet & greet is open to the community and all staff members. Hope to see you there!
The next monthly Board of Education meeting for USD 504 will be held in the Oswego Jr/Sr High School Commons on January 10 at 7:00 pm.
"Hello, this is Douglas Beisel, Oswego USD 504 Superintendent of Schools. I hope you & your family have had a great holiday season. This message is to inform you that when our students & staff return to school Monday, January 3rd that the USD 504 BOE has issued a mask mandate. This mask mandate starts January 3rd & will be reviewed on Monday, January 10th. Thank you for you cooperation & understanding thorough this process. Happy New Year!"
JOB TITLE: District Counselor JOB DESCRIPTION: U.S.D. 504 is currently accepting applications for a District Counselor. The counselor will promote student success through providing academic, personal, and social development for all district students. This vacancy is for the 2022-2023 school year and will remain open until filled. Individuals interested in this position should submit the following: 1. Application 2. Resume' 3. Cover Letter 4. Transcripts 5. Credentials 6. Minimum of 3 References Please send all correspondence to: Douglas Beisel Superintendent of Schools P.O. Box 129 Oswego, KS 67356
dbeisel@usd504.org
620-795-2126 Applications can be found on our website at
www.usd504.org
or picked up from our office at 719 4th Street, Oswego, KS 67356. Please be aware that we cannot accept Facebook applications. Interested applicants must turn in USD 504 district applications. Those can be found on our website or picked up from our district office. Thank you! JOB SALARY: Salary will be approved by the board of education and will be based upon education and experience. JOB BENEFITS: Per negotiated agreement; the board of education pays for an Employee Only Option B Blue Cross/Blue Shield of Kansas health plan. The board of education also pays for a $20,000.00 term life insurance policy. Additional insurance options for dental and vision are available. JOB START DATE: August 2022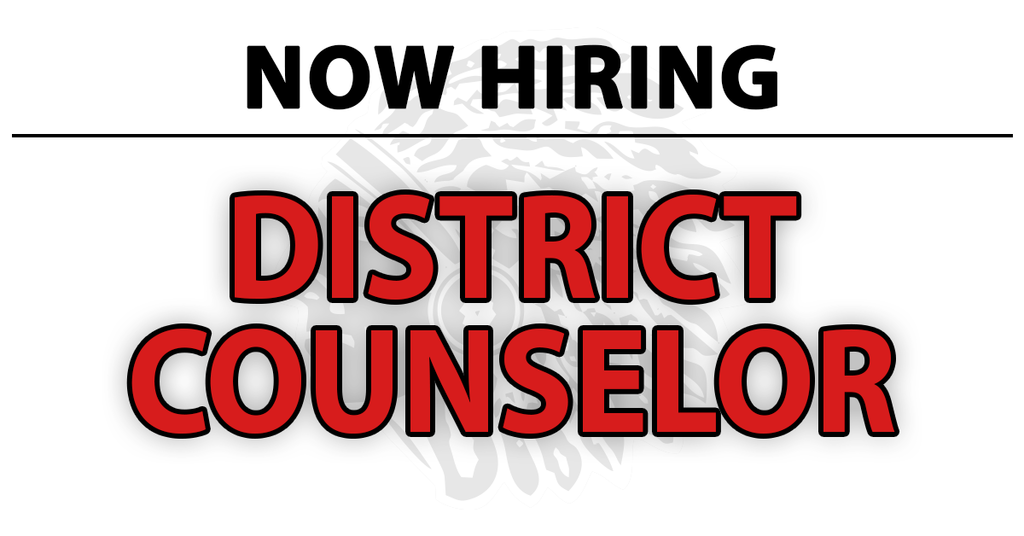 Tonight's (12/10) high school basketball games at Marmaton Valley have been cancelled due to a COVID outbreak at another school.
The JV Boys basketball game tonight (12/3) against West Elk has been "moved" to 5:00. They will be playing only 2 quarters with the varsity games to begin as scheduled at 6:00.
The Kansas Association of School Boards in coordination with Oswego USD 504 is conducting an online survey to seek input on desired characteristics of the next superintendent of schools. The survey will take approximately five minutes to complete and can be accessed at the following link:
https://www.surveymonkey.com/r/Oswego504
The survey will close at 11:45 p.m. on Monday, November 29.
Oswego Service Valley Parents • SVCA is currently remote learning through Thursday, November 18th, and will return to in-person classes on Friday, November 19th. • Starting Friday, November 12th, Oswego Junior High grades 6th - 8th will be at home remote learning until they return to class on Monday, November 22nd. • Currently, Neosho Heights grades PK – 5th is continuing in-person learning on campus. These changes were made to provide the safest possible learning environment while the COVID positivity level is above 10%. If you have questions, please contact your student's building principal.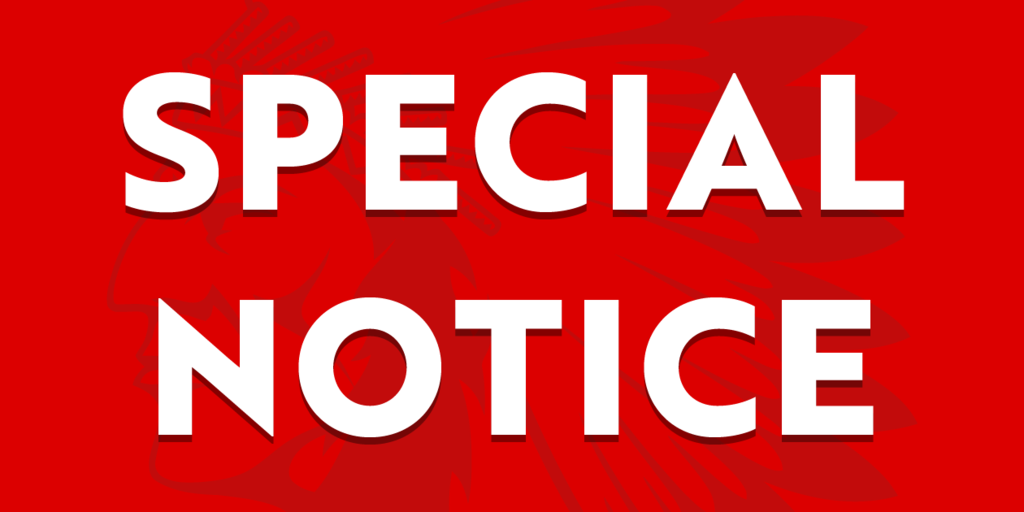 The School Play, scheduled for November 12th and 13th, has been postponed to November 22nd and 23rd.
The varsity football team's final game of the season will be at home this upcoming Thursday, October 28th against Oxford with a 6:00 kick-off.
Due to the forecast of inclement weather on Wednesday (10/27), the Community Service Day has been postponed to Tuesday (11/2).
At the regularly scheduled USD 504 School Board meeting held on October 11, the board voted 4-3 to suspend the mask mandate for the school district. Beginning Tuesday, October 12, 2021, masks will not be required but remain highly recommend. The USD 504 school board will continue to evaluate the district's mask policy monthly. Under the new policy, masks will be voluntary unless the number of positive COVID cases in a school building exceeds 2% of the total population – including students and staff. If the level goes beyond this threshold, only the building with the positive cases above 2% will revert to a mandatory mask policy for all individuals within that building. The mandate will remain in effect for a minimum of 10 days or until the level drops below 2%, whichever is the longest. If you have questions regarding this policy, don't hesitate to contact your student's building principal.
Junior High football and volleyball games against Yates Center on Thursday, October 7th have been cancelled due to a COVID outbreak at Yates Center.