At approximately 1:00 pm this afternoon, April 22, the fire alarm at Oswego Junior-Senior High School sounded due to some maintenance work on the HVAC system. The alarm activated from the presence of smoke produced during the maintenance work. No fire was present, nor was also anyone injured. USD 504 conducts multiple drills throughout the school year for readiness in the event of fire, tornado, or crisis. All systems are back to their normal operational status.
Parent/teacher conferences scheduled for March 17th & 18th will once again be conducted via Zoom meeting as they were in the fall of this school year. In the upcoming days, please look for scheduling information to come from your child's teacher or building correspondence.
Oswego USD#504 schools will be closed on Monday, February 15 due to inclement weather.

STREAMING BASKETBALL GAMES: We plan on providing streaming services for all of our JH and HS basketball games. For our home games, this will be provided for both gyms. The streaming links will be available in two locations: 1) In "Events" on both our phone app and website (note this is on the OJSHS building tab) 2) Live feed will also post the links on both Facebook and Twitter (again through the OJSHS option) These services will be provided for all games, home and away. A second gym coverage for away games cannot be guaranteed.
Game Information for Varsity Football on Thursday (10/29): This is a KSHSAA Post-Season event so masks are MANDATORY at all times throughout the entire event. Gate Admission: $6 Adults, $5 Students Start Time is 7:00PM Come out and Support our Indians!!!!!!!!
This is a reminder that all KSHSAA post-season events, including those happening outdoors, that masks are mandatory. No Exceptions!!
Due to some injuries we will not be attending the HS JV Volleyball tournament tomorrow (10/10) in Chanute, or JV Football at Liberal, Missouri on Monday (10/12). Have A Great Weekend!!

Friday's (10/9) football game with Marmaton Valley has been cancelled due to low numbers on their part. The next home game will be Friday, October 23rd with Cedarvale/Dexter.
Spectator Policies for Football at Chetopa 9/4/20 Please have exact change for gate admission, they will not be giving change. $4 adults, $2 Students. Masks are required in the bathroom, concession areas, and when social distancing is not attainable Feel free to bring your lawn chairs to promote social distancing. Concessions will be limited to pre-packaged items.
The USD 504 board of education unanimously approved the back to school plan for the 2020-2021 school year tonight at a special board meeting. The first day of school for students will be Wednesday, August 26. Pending final actions, teachers will report August 17th which provides seven in-service days for preparation of this unique school year. Additionally, the board approved the leadership team's recommendations to provide traditional onsite and remote learning options for students. Enrollment will be August 6th and 7th from 7 am to 6 pm by appointment only. Appointments can be made for each school beginning on August 3rd by calling each individual building. Additional details in regards to the USD 504 learning plan will be released in the upcoming days. The USD 504 board of education, administrators, teachers, and staff are committed to providing the best and safest learning environment possible as outlined by the state and local health departments.
USD 504 Oswego-Service Valley Storm Shelters In light of the current COVID-19 Pandemic, we are concerned that there may be some confusion in regards to the school district's storm shelters. Please rest assured that even though the school buildings are currently closed to students and public, the shelters will remain open in the event of severe storms or tornados. However, we ask that you please be aware that all 3 shelters are opened by volunteers. When the alerts are broadcasted and sirens sound, the shelters will be open as soon as the volunteers are able to arrive on campus. USO 504 has 3 storm shelter locations that are available to the public in the event of a severe storm or tornado during non-school hours of operation. During the school day, the shelters will be full of students and staff. 1. Neosho Heights Elementary (NeHi): 100 Oregon - Shelter is located on the northwest corner of the building. Look for the neon "OPEN" sign. 2. Oswego Jr.-Sr. High School (OJSHS): 1501 Tomahawk Trail - Shelter is located on the southwest corner of the building. 3. Service Valley Charter Academy (SVCA): 21102 Wallace Road - Shelter is located in the library building directly west of the main building.
USD 504 schools will reconvene on April 6th by way of distance learning and/or educational packet delivered to students. If you have general questions about continued learning, please follow the corresponding procedure for the appropriate school. • Neosho Heights students contact your teacher after April 6th. Teachers will notify students of their availability schedule prior to the 6th. • Oswego Junior/Senior High School students call the office (620) 795-2125. Office hours for the remainder of the year will be 8:00 am - 11:30 am and 12:00 noon - 3:30 pm on the days that school was originally scheduled to be in session at the beginning of the school year. • Service Valley Charter Academy students contact your teacher after April 6th. Teachers will notify students of their availability schedule prior to the 6th. If you are unable to reach your teacher, call the school office (620) 421-3449. Office hours for the remainder of the year will be 8:00 am - 11:30 am and 12:00 noon - 3:30 pm on the days that school was originally scheduled to be in session at the beginning of the school year. • Central Board Office hours will keep their normal hours of operation from 7:30 am – 4:30 pm with limited staff.
Free Grab and Go Lunches Resume March 30
With the recent announcement of Kansas school buildings closing for the remainder of the 2019-20 school year, there have been some questions as to when students can retrieve their possessions from the Oswego-Service Valley school buildings. USD 504 will be observing spring break as scheduled next week, March 23-27 and be open only to essential personnel with limited time in the building(s). On Monday, March 30th the schools will be open only for staff and administration to begin putting together a learning plan for the rest of the school year. This plan should be completed by April 6th and communicated to the students and parents/guardians of the students at that time. Oswego-Service Valley administrators and staff are working diligently on the structure of the plan. Please be patient as we all work through this unprecedented time. It is important for everyone to continue to follow the health and safety guidelines set by the state and federal government. The district will be using these standards as a plan for continuing education and reopening the USD 504 buildings is made.

Yesterday, the Kansas State High School Activities Association (KSHSAA) cancelled all spring activities and festivals for the remainder of the 2019-2020 school year. The removal of those items from the school calendar DOES NOT imply that events currently remaining on the calendar have not or will not be cancelled. Many events will need to be cancelled and those cancellations come from different sources. We realize that this is a difficult time for everyone. Please be patient as decisions are made by the many organizations and entities involved.
Free Grab and Go Kids Meals (breakfast and lunch) Available for Pickup March 18th, 19th & 20th Closed for Spring Break (Will resume March 30th if needed) Locations: Neosho Heights Parking Lot, 100 Oregon, Oswego AND Assembly of God Family Life Center, 1323 4th Street, Oswego Time: 11:30 am – 12:30 pm Available to anyone ages 1-18 years old. For more information contact USD 504 Board Office 620-795-2126
USD 504 Special Announcement In response to COVID-19 safety measures, Gov. Kelly announced today that all school buildings across the state of Kansas will be closed for the remainder of the 2019-2020 school year. Learning will continue. USD 504 will continue to be closed this week in accordance with the recommendation by Dr. Randy Watson - Kansas Commissioner of Education which was made at the beginning of the week. Spring break will be the week of March 23rd through the 27th. Beginning on Monday, March 30th, small groups of teachers in cooperation with the administration will begin developing a plan to carry learning through the remainder of the school year. It is the intent of USD 504 to finalize the plan and communicate it to parents by April 6th.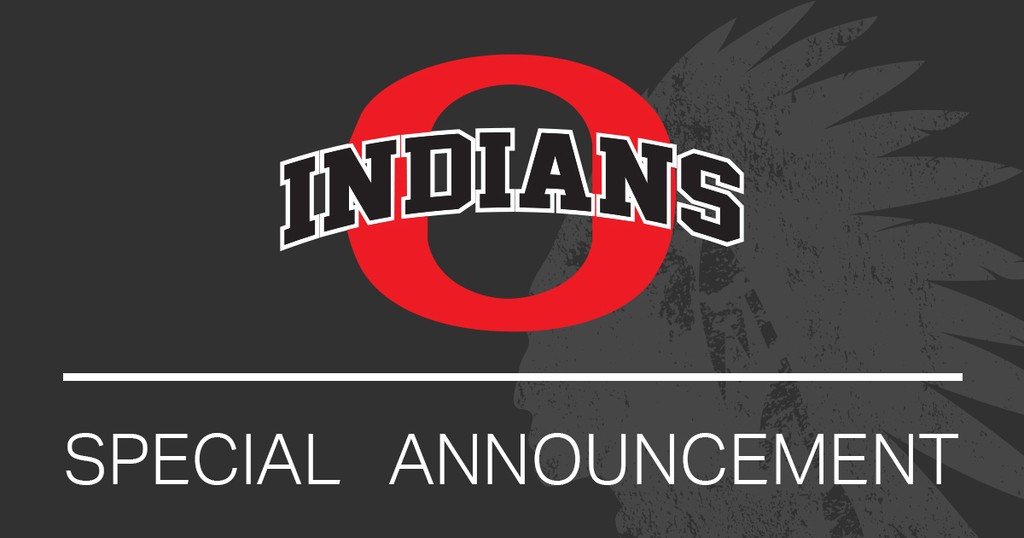 To: All Parents/ Guardians March 15, 2020 RE: Oswego USD 504 School Closure Based on the "strong recommendation" of the Commissioner of Education, Dr. Randy Watson, Oswego-Service Valley USD 504 and all Labette County Schools will be closed until March 29, 2020, due to the spread of COVID-19. During this closure, no one will be allowed on district property except essential personnel. During this extended closure, district maintenance and custodial staff will deep clean and disinfect. As parents/guardians of children impacted by this closure, we ask that you practice the recommendations as provided by KDHE, CDC, and other health agencies, some of which are provided below: • Hand Washing: Using soap and water, wash your hands 6-10 times per day for 20 seconds or more - equivalent of singing Happy Birthday twice. Hand sanitizer is not a substitute for hand washing. • Social Distancing: Avoid large groups of people and, as much as possible, public places. Keep a distance of six feet or more between people, especially strangers or someone coughing or sneezing. Schedule play dates only with those whose schedules and travels you are fully aware. • Stay Home: If you are sick, stay home! Do not go out in public and infect others. More information regarding distribution of food to school aged children and other information will follow later.