March 7, 2020 Outdoor Academy Archery Tournament Location: MSSU Elementary flight times are 9:00 and Middle School flight times are at 10:00. There will be a concession stand available. DEPARTURE TIMES Students will need to be at NeHi by 6:30. Students will need to be at SVCA by 6:45. RETURN TIMES SVCA 12:30 NeHi by 12:45. Remaining Tournaments for the 2020 season. $9.00 FOR THE PITTSBURG QUALIFIER NEEDS TO BE TURNED IN TO THE OFFICE BY MARCH 6TH. $15.00 FOR THE STATE TOURNAMENT NEEDS TO BE TURNED IN MY MARCH 9TH. If your child is not one of the top 24 archers the money will be refunded.
Change in Junior High Try Out Dates due to NeHi Spring Concert. Practice Clinic dates are March 9, 2020 at 6:30 & March 12, 2020 at 6:30 at OJSHS. Tryouts on Friday, March 13, 2020 at 5:00 at OJSHS.
Students in 6th grade Science worked with gum drops and toothpicks to make sugar molecules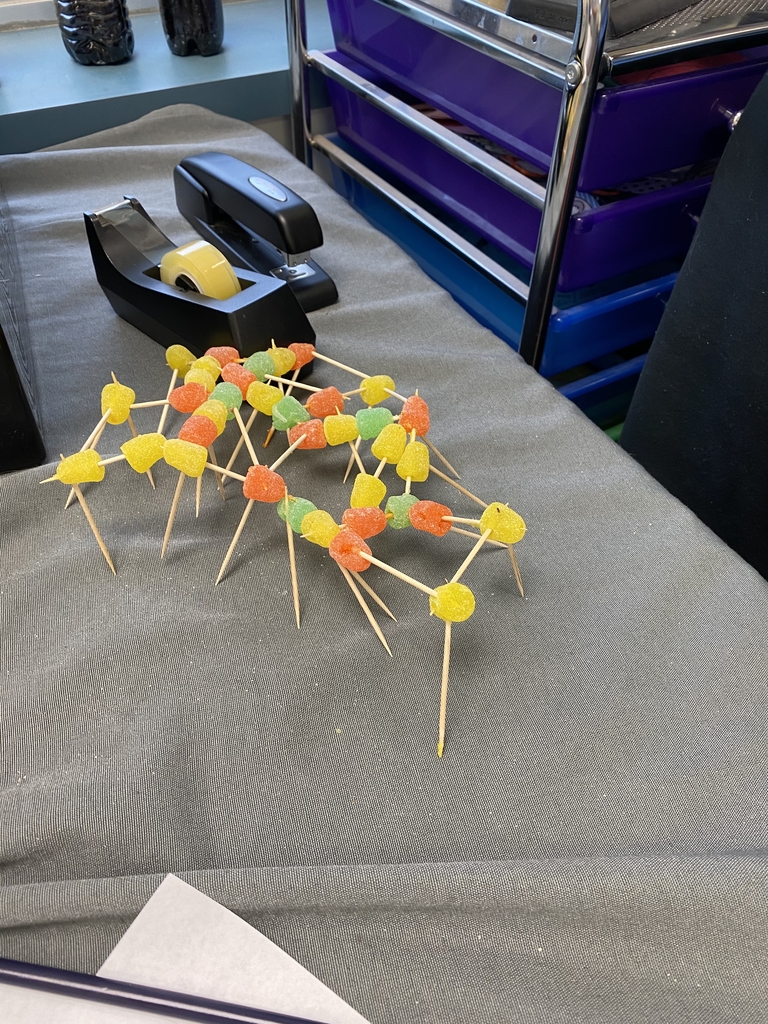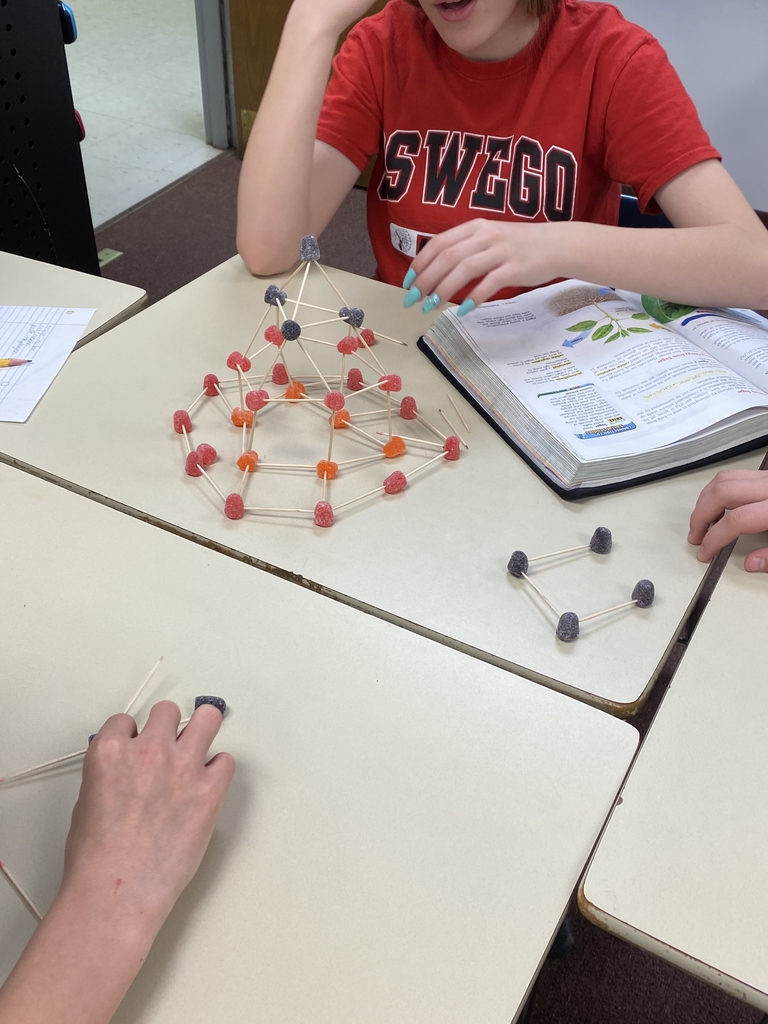 SVCA K-4th graders enjoying Discovery Days at Neosho Heights today!
Student entry fee of $8.00 are due by Tuesday Feb. 18, 2020 for the Joplin Kaminsky Archery Tournament on Saturday, Feb. 22, 2020.
SVCA/NEHI Archers traveled to Webb City Saturday, Feb. 15, 2020. JESSE BLUMER 283 ranked 7th overall boys JACE LANDES 275 KLETE KELLER 258 JESSALYN OVERALL 248 OLIVIA JACKSON 269 ranked 9th middle school girls KAYTEE BLUMER 260 ranked 16th middle school girls EMMA BRUNING 252 DANI JO WHITE 250 COLEMAN MURPHY 247 RAYDEN MYERS 246 BRODY BYRD 244 NOAH MILLS 244 PATRICK DOYLE 219 CARSYNN SMITH 210 ALEX LONG 210 OWEN JACKSON 204 AUBRI KEELE 203 BRANDON WEBSTER 199 ZACHARY BURKS 163 KENNEDY KELLER 242 ranked 5th elementary girls MANNY RAMIREZ 241 ranked 12th elementary boys WYATT MCCLURE 234 ranked 17th elementary boys COOPER OBRIEN 231 HAILEY SMARDO 228 ranked 8th elementary girls CHRISTIAN CUNNING 225 CHANCE MILLS 223 KIMBER LITTLEPAGE 219 MAKAYLA GETMAN 216 GARRETT MCCLURE 206 BRENNEN PEASE 195 ALDEN EBERSOLE 192 JOURNEE RIMMER 184 XAVIER RIMMER 184 TRAVIEN HIGGINS 180 KYLIE GEORGE 176 DOM CUNNINGHAM174 NOAH KEELE 172 HOLLY SMITH 155 PETER WAGNER 146 SPARKLE MYERS 144 CASEY MANNING 120 AARON SIMPSON 117 RODNEY DUNNIC 104
Webb City Archery Tournament Information Feb. 15, 2020 GYM A is the east gym (Red on map). Please enter that gym through south hall. GYM B (Blue) is the west gym. Use either east entrance on that gym. Adult entry fee: $2.00 Student entry fee: $1.00
SVCA scholar Bowl Team placed second at meet in Northeast tournament.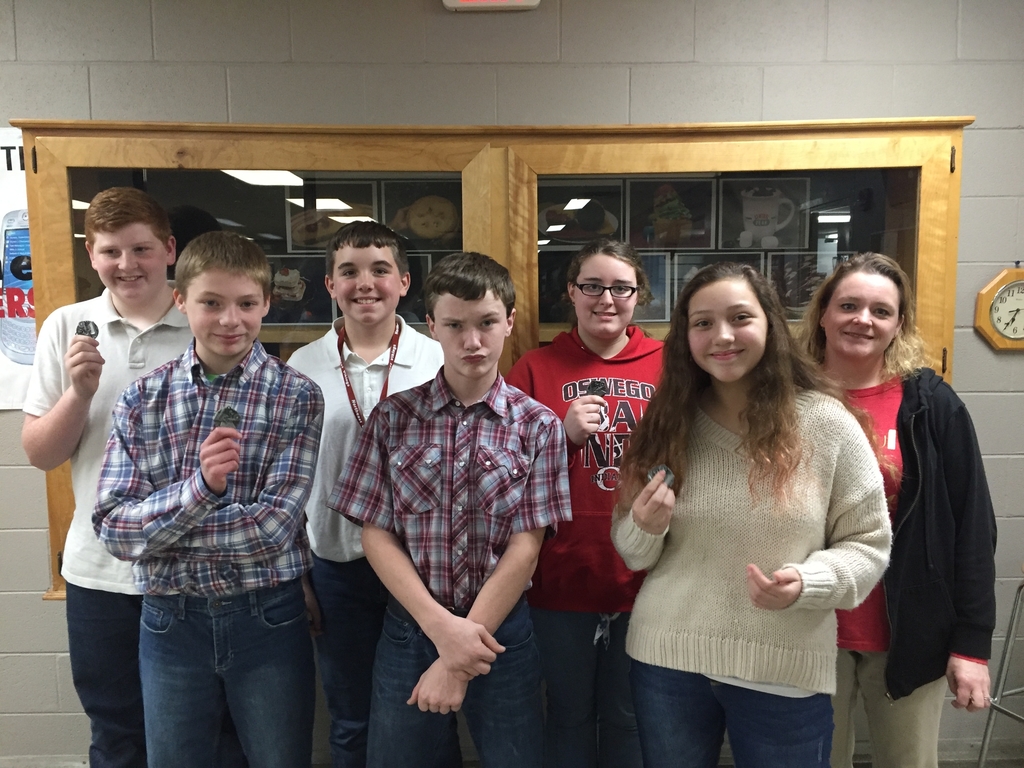 SVCA Scholar Bowl traveled to Northeast tonight. The A team came away with third place for the tournament!
CAMP READ-A-LOT MONDAY FEB. 24, 2020 5:30-7:00 DINNER PROVIDED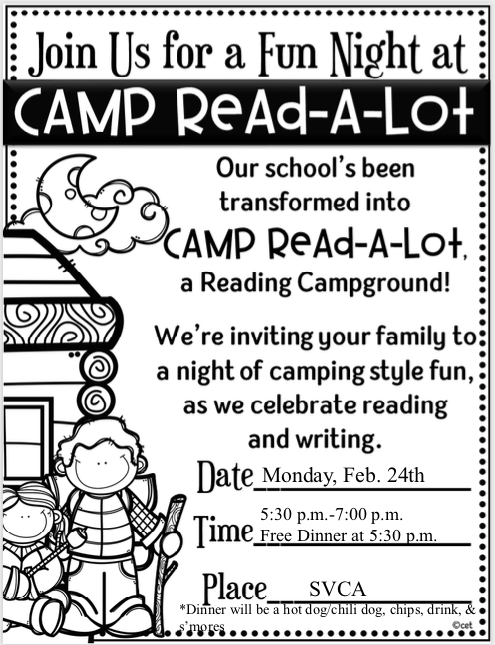 Happy school counselor week to Mrs.Rider! We appreciate you and all you do for our school!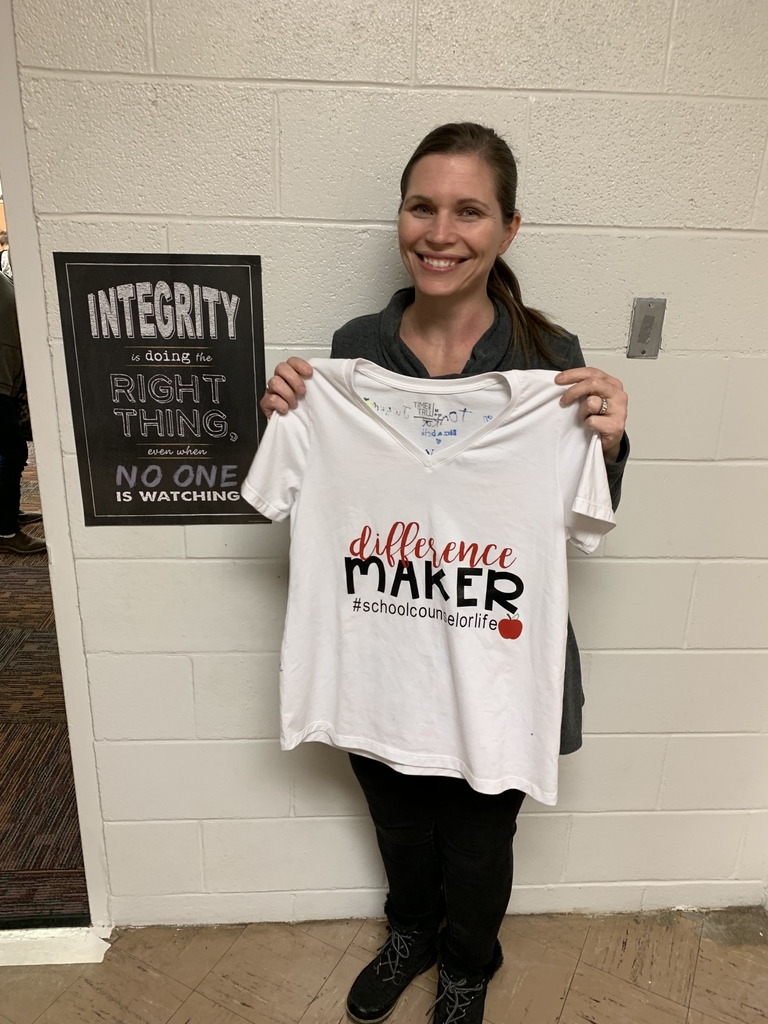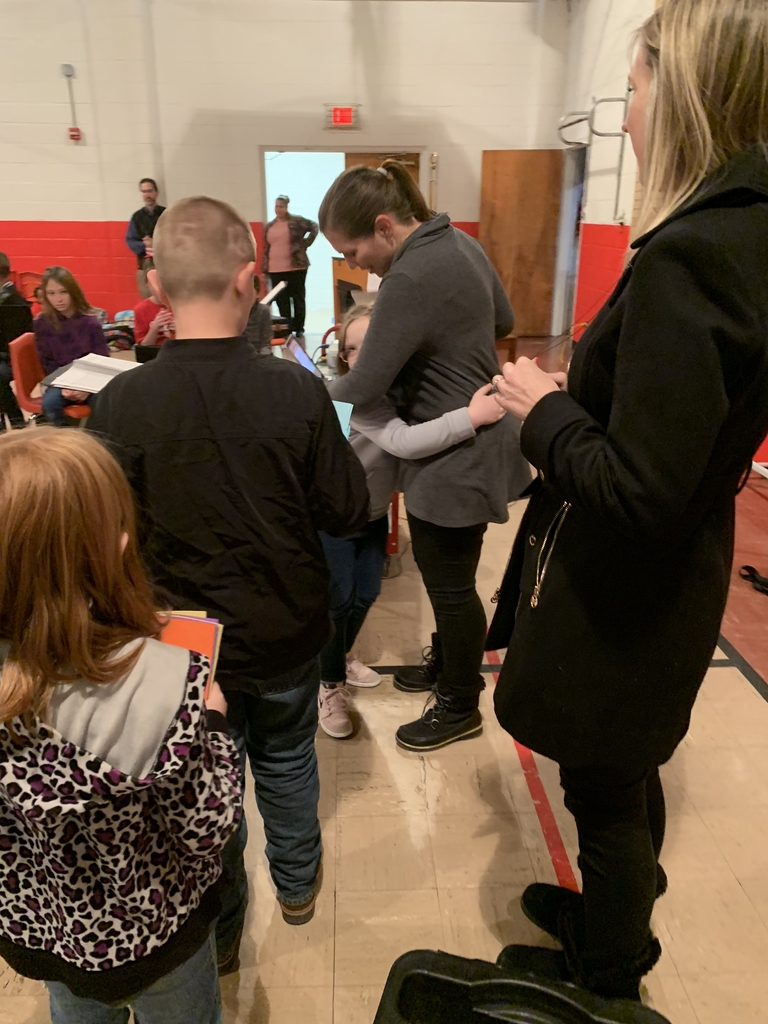 Researching Sheep and the benefits of them!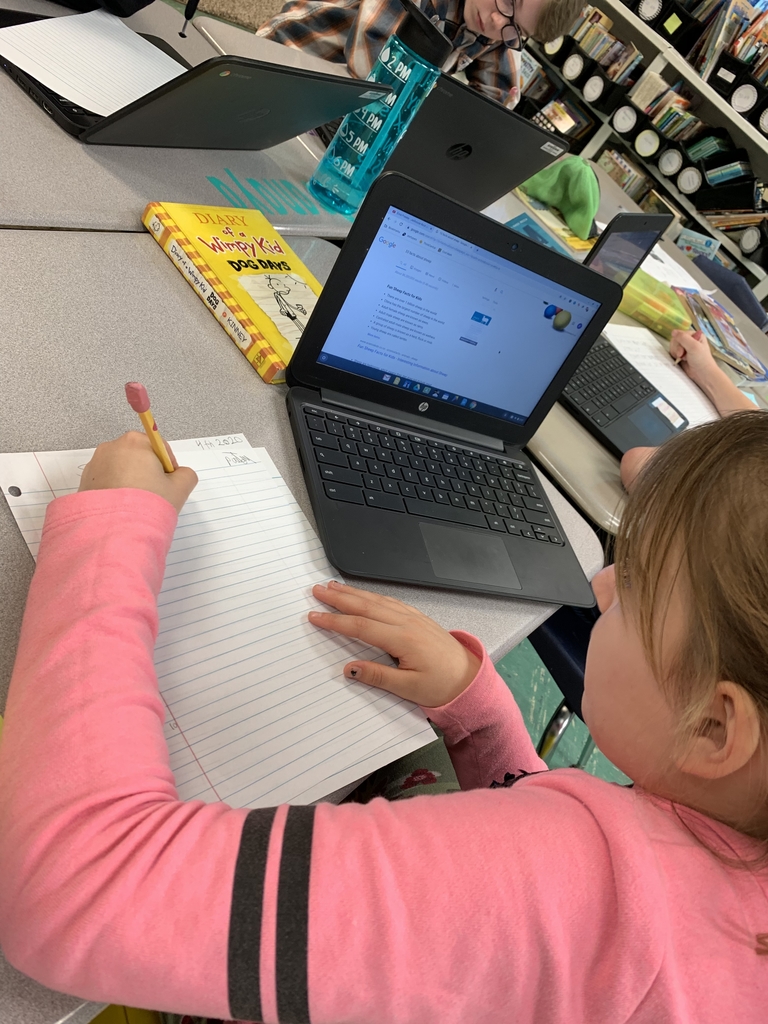 Oswego Archers competed in the Carthage High School Archery Tournament today, Saturday, Feb. 1, 2020. HIGH SCHOOL TEAM Jessalyn Overall 253 Jace Landes 245 Engracia LaDene 210 MIDDLE SCHOOL TEAM Kaytee Blumer 268 Olivia Jackson 261 Noah Mills 248 Rayden Myers 240 Aaliyah Tun 235 Alex Long 233 Kylee McDaniels 231 Coleman Murphy 231 Patrick Doyle 223 Emma Bruninng 221 AJ Tun 217 Owen Jackson 211 Elizabeth Ramirez 210 Aubri Keele 204 Brandon Webster 185 Zachary Burks 155 Gavino LaDene 119 ELEMENTARY TEAM Hailey Smardo 240 Alden Ebersole 233 Manny Ramirez 226 Brody Braun 223 Christian Cunningham 208 Axton Myers 199 Domic Cunningham 188 Kimber Little Page 179 MaKayla Getman 176 Noah Keele 166 Traven Higgins 161 Chance Mills 134 Kylie George 127 Holly Smith 123 Sparkle Myers 110 Branaya Page 109
The tournament is in Carthage MO at the Tiger Activity Center (TAC) at the Carthage High School 2600 S River St. Carthage MO. We will not stop to eat following the tournament, but the Carthage High School will have a concession stand available to purchase food items. Students need to be at SVCA at 8:15. The bus will leave at 8:30. Return time will vary but we should be back at SVCA by 2:00.
6th grade students are finishing up their Ancient Egypt unit. They weighed apple slices and then added different solutions to test which will help in the mummification process for the apple.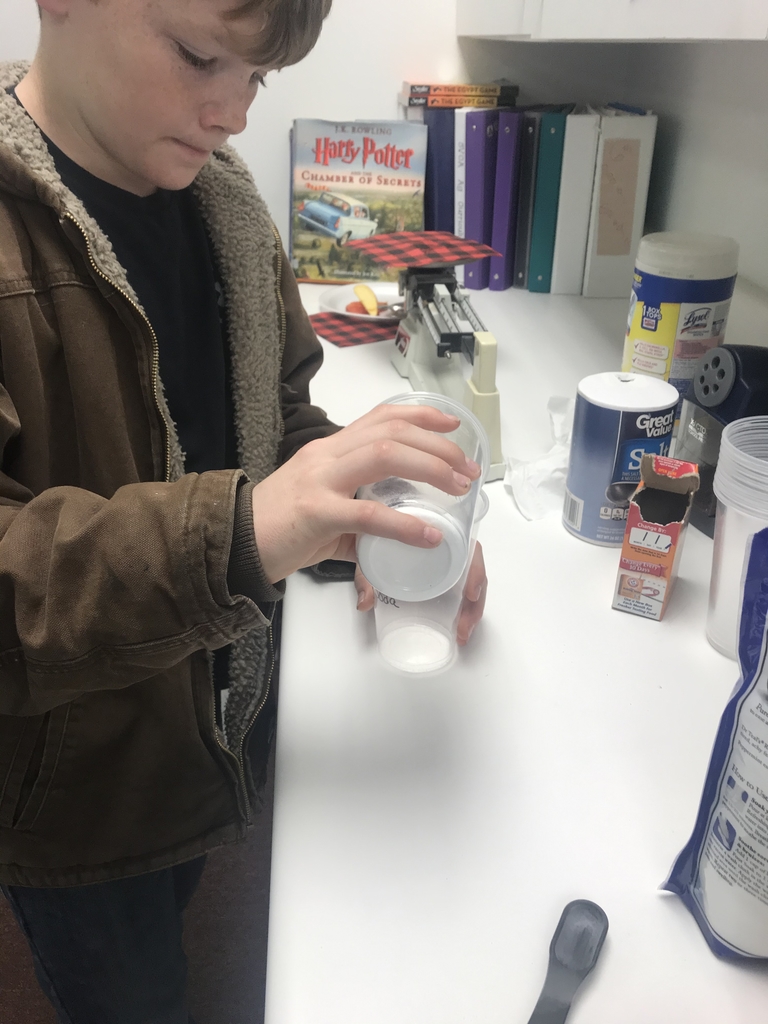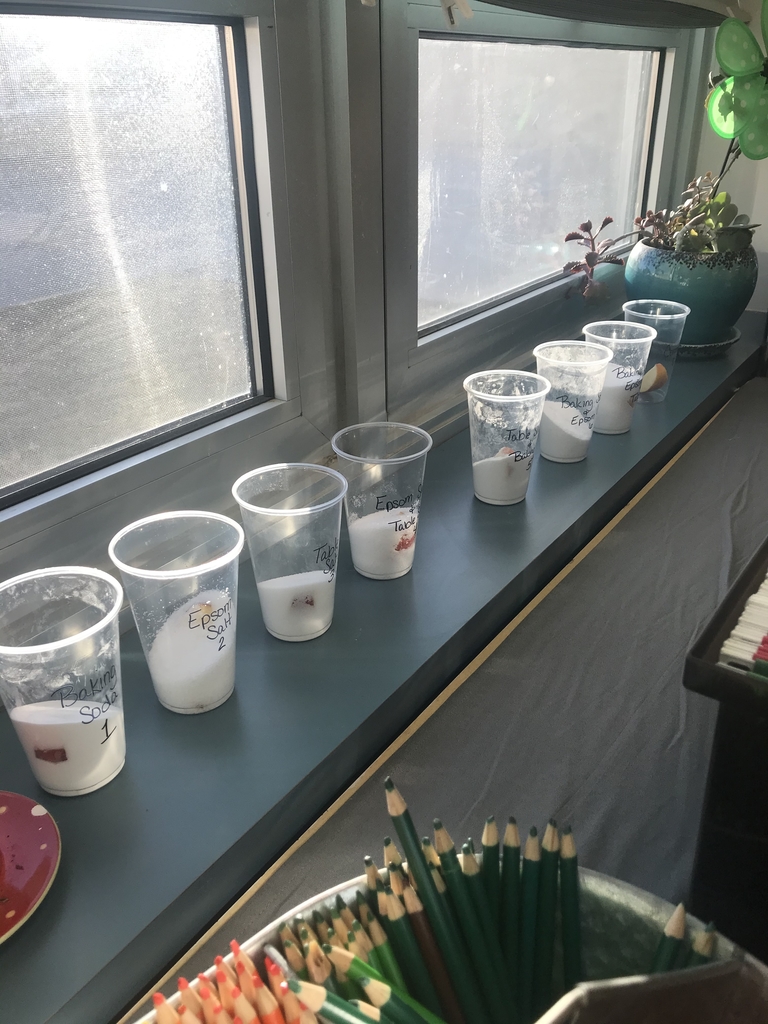 JH BB at Columbus tomorrow has been cancelled due to incoming weather.
Working hard researching the Midwest states! :)
Little bit of multiplication war between instruction and work time! They love it!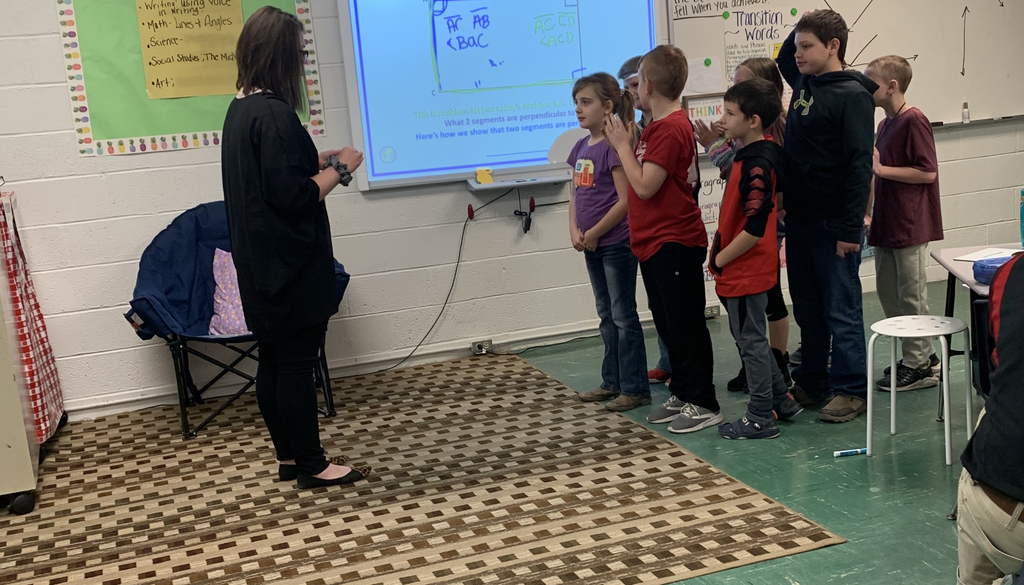 FRIDAY, DEC. 20, 2019 HALF DAY OF SCHOOL SVCA staff have planned some special activity for the students on Friday prior to the classroom parties. Students are to wear school appropriate pajamas. Classroom parties will start around 10:00. Lunch will be served starting at 11:15. Bus departure times on Friday: 12:00 Mr. Benny's route to Sherman/Montana 12:05 Mr. Doug's to route to Parsons 12:30 Mr. Stone's route to Parsons 12:35 Mr. Benny's route to McCune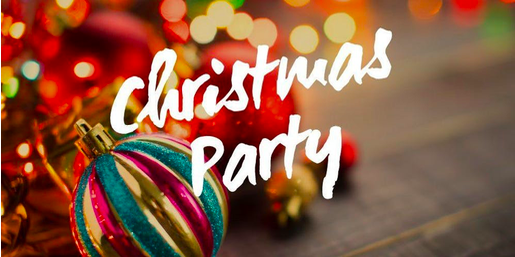 No school tomorrow for USD 504 tomorrow Tuesday December 17, due to road conditions.